Supporting our communities now and in the future.
As we thought about how to expand our reach, we realized our corporate giving mission didn't encapsulate everything we wanted to achieve within Good Will Works. At the company level, our focus is helping people achieve independence and prosperity through homeownership, and we do that through companywide volunteer events and partnerships with local organizations.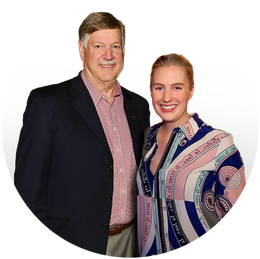 Steve Baird and Lucy Baird
The Baird family legacy.
The Baird family has a strong history of being committed to helping communities in the city and across Chicagoland, and it's a commitment that continues to this day. On top of our regular contributions, the Baird family has pledged to donate $75,000 every year to the Good Will Works fund to directly support three important causes: fair housing, financial empowerment and racial equity.
3 Causes. 3 Grants. 3 Organizations.
Funding organizations that work in fair housing, racial equity and financial empowerment means we can help provide more opportunities for people to gain the tools and skills necessary to achieve and maintain homeownership.
And we know that ongoing support makes a bigger impact than one-time donations. That's why we're pledging to use the $75,000 donation from the Baird family to give three $25,000 grants to three organizations that focus on these causes.
Our partner in 2021 for racial equity is the YWCA of Metropolitan Chicago and for financial empowerment we're working with the Spanish Coalition for Housing. Our Fair Housing partner is UIC John Marshall Law School Fair Housing Legal Clinic.
Our annual partner.
In addition to our Baird family commitment, every year we offer substantial support to one organization that is helping our communities thrive — this year, we donated more than $287,000 to the Chicago Community COVID-19 Relief Fund. After initially donating $150,000 to the fund, we launched our One-Stop Shop Gives Back campaign, which raised more than $137,000.
This money goes to help organizations provide essential services our neighbors need right now: food and basic household supplies; rent, mortgage and utilities assistance; and nonprofit safety and operations assistance. Visit the Chicago Community COVID-19 Response Fund website to learn more about what they're doing.
Check out some of our past giving.