The offices of Baird & Warner North Center are nestled in a gorgeous brick building on North Lincoln Avenue, just a bit north of Irving Park Road.
When you pay a visit to the office, you can't help but notice that this prime location puts the North Center office at the heart of many of the great things that Chicago has to offer.
The iconic vines and pillars of Wrigley Field are just a few minutes away by car or bus. Near the office, CTA trains rumble by on the brown line, offering a convenient way to get around town. The Metra station at Lawrence Ave. is approximately a mile away, offering convenient transportation to the north shore and the Loop. The retail community around the office is flourishing, and there are countless great restaurants just a quick hop away.
And for fans of Chicago real estate, the North Center office is an unbeatable place to be.
Serving the needs of the North Center, Lincoln Square, Ravenswood, Lakeview, and Rogers Park neighborhoods, to name just a few, the agents of Baird & Warner North Center get to experience the past, present, and future of Chicagoland, every single day.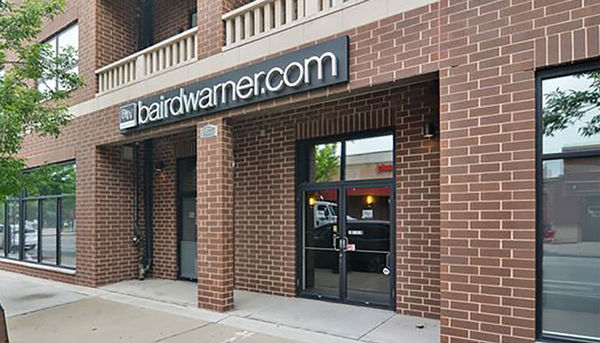 "There is great diversity not only in the population but also in our housing stock," explains managing broker Rich Cebulak.

"You can find rentals, single family homes, condos, and two- to four-flats," he says, all at a variety of price points and in styles ranging "from vintage to rehab to new construction."
And Rich should know. After all, this proven leader knows North Center and its surrounding communities better than just about anyone.
Rich has been in the real estate industry since 1975, and has been the managing broker for Baird & Warner's North Center office for 25 years. Before that, he ran a local sole proprietorship in Lincoln Square, and grew up learning the business from his father, who ran a small real estate shop in the Portage Park area.
As managing broker, Rich takes a hands-on approach, focused on getting to know each and every one of his team members "as a whole being."
"That may include knowing what's going on with their family or extended family, for example," Rich says. "What's going on with their parents' health, or with their children."
The more Rich gets to know each of the team members at Baird & Warner North Center, the better equipped he is to fulfill his role as a coach, trainer, and mentor.
And for Rich, seeing agents grow and succeed is the high point of his job.
"We feel it's important to recognize the potential each individual has within themselves and work to utilize strength-based coaching to bring that to the forefront," Rich says. "Nothing brings me more joy than seeing our associates achieve their goals."
Working with the team over the years, Rich has had the pleasure of seeing three associates achieve coveted "Rookie of the Year" status. He's also seen experienced agents achieve goals beyond their own expectations, and hit a level of success that "transforms their lives."
And one of the factors that brings North Center associates so much success? That would be the remarkable team that calls North Center its home base.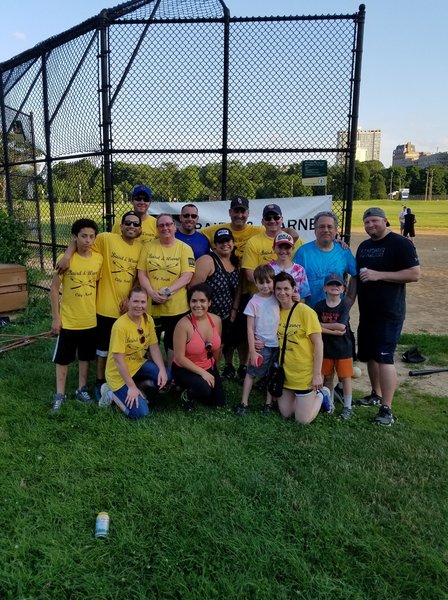 "The camaraderie and collaboration between the associates is truly the glue that keeps us moving forward together," Rich says. "No one forgets what it's like to be that new associate in the office and what it takes to get that first transaction closed. They all get the support and wisdom of the team."
The associates of Baird & Warner North Center come together in many different ways, bringing their passion for their community to life through charitable giving, social events, and much more.
During the summer, associates from North Center volunteer and staff booths at North Center Ribfest, raising money that helps go back into the community. The office also works closely with the North Center Chamber of Commerce to put on events throughout the year, including an "Urban Hayride" during Halloween.
"We go all out for this one, and get hundreds of children and parents to take an in-city hayride in the neighborhood, " explains office administrator Andy Gonzalez. "And while they are waiting for that, we have crafts and refreshments indoors."
The office also puts community service at center stage. Recently, the North Center office completed a successful coat drive. In January, team members spent a productive afternoon packing lunches and organizing donations for Sarah's Circle, a local organization that serves vulnerable women in Chicago. Members of the North Center team also volunteer at Common Pantry in North Center, and, in 2018, the office made a large donation to this great program through Baird & Warner's Good Will Network.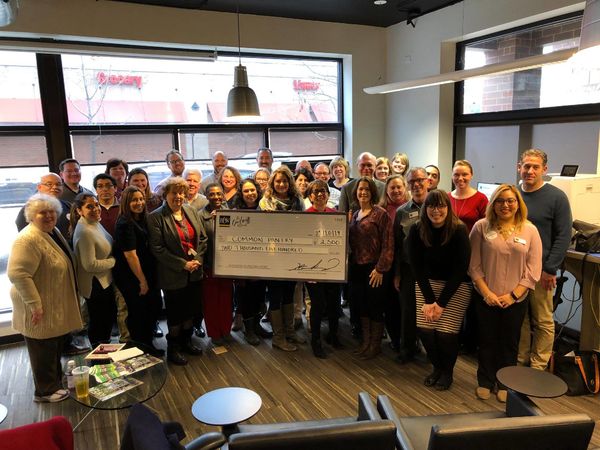 As a company, Baird & Warner believes in investing in people and investing in communities, and the North Center office lives these ideals every day. This office has deep ties to its local neighborhoods, and giving back brings everyone in the office closer together as teammates, mentors, colleagues, and friends.
And again, Rich should know. With decades of experience under his belt, he says, he's "seen the good and the bad." And at North Center?
"We definitely have the great!"
Want to learn more about Baird & Warner North Center? Ready to talk to your local Baird & Warner associate? The North Center office takes an active and progressive approach to social media, and you can connect on Facebook, Instagram, and Twitter.  To discover more about the office, you can also visit its official page, available here.