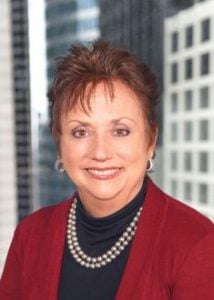 Jo Lay, SCRP, SGMS, is the vice president of relocation at Baird & Warner. She leads the brokerage and relocation department, including corporate relocation and Baird & Warner's relationship with Leading Real Estate Companies of the World. Jo has more than 26 years of relocation industry experience. She joined Baird & Warner from Coldwell Banker where she was the relocation director for the Chicago and Milwaukee markets. Prior to that, Lay was the regional vice president of Coldwell Banker Relocation Services for the central region, covering Chicago, Milwaukee, Minneapolis/St. Paul, Columbus, Cincinnati and St. Louis.
Jo recently received her second Distinguished Service Award  from Worldwide ERC, The Workforce Mobility Association. She has been a member of the Worldwide ERC Board of Directors and U.S. Advisory Council, as well as served as chair of the editorial committee for MOBILITY magazine. Jo is a past president and current member of the Relocation Directors Council and a member of the Chicago chapter of the Corporate Relocation Council.
Jo is a frequent speaker at industry conferences throughout the country, and has earned both the Senior Certified Relocation Professional (SCRP) and Senior Global Mobility Specialist (SGMS) designations from Worldwide ERC.