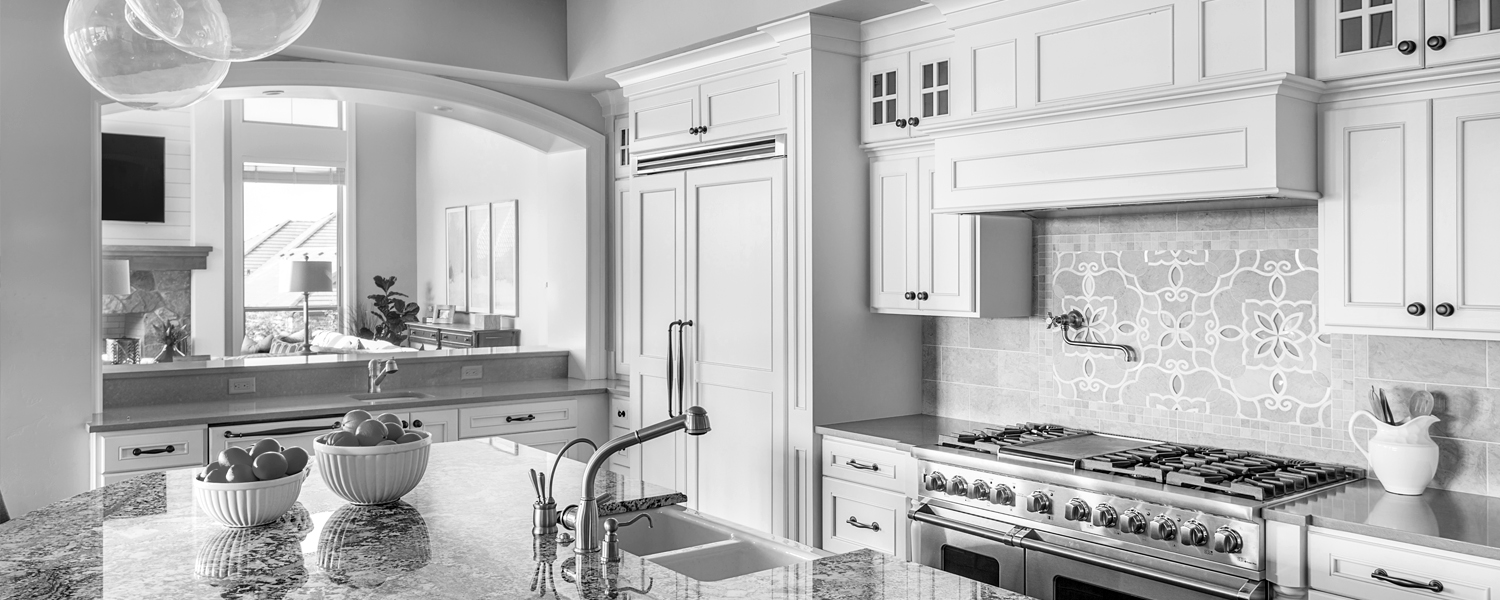 Sharon Dolezal Brings Her Clients Success in North Shore Real Estate
With over two decades of experience, Sharon Dolezal can help with any real estate needs in the North Shore, the Northwest Suburbs, and Chicago, including areas such as Glenview, Northbrook, Des Plaines, Mount Prospect, Arlington Heights, Prospect Heights, Deerfield, Wilmette, Winnetka, the New Trier district, Morton Grove, Niles, and the north side of Chicago. Ms. Dolezal says, "I chose the phrase, 'It's all about you,' for my business motto, as this is the way I approach each and every client relationship. It is really all about you and helping you provide a better quality of life for your family." Sharon takes a consultative approach to every buyer and seller, getting to know you on a personal level and truly becoming your partner in making your real estate dreams a reality.
Selling with Style and Confidence
Sharon Dolezal has a very precise and critical eye when it comes to preparing and marketing her clients' homes. She has developed a strategy that is proven to work and knows what it takes in time, effort, and marketing to get the job done quickly and with the best possible terms for the sellers that choose Sharon. The first step is scheduling a seller consultation session, so she can understand you, your concerns and desires, as well as your home. You will discuss positioning your home in the marketplace and a customized marketing plan specifically for your home. Sharon Dolezal's marketing plan is designed to knock your socks off. She will spend as much time as necessary going through the house with you to identify any areas that can be addressed with minimum investment, helping you preserve every penny of your hard-earned equity and making the selling process smooth and easy.
We do not know where your buyer is going to come from; therefore, it is important to have an aggressive marketing approach on all media outlets including in-print, in-person, and--most importantly in this market--online. This will include a targeted social media effort. Your home will receive virtual showings on every major home-search site, including the award-winning Baird & Warner site, Trulia, Zillow, and Realtor.com, as well as appear on hundreds of other sites, even YouTube. Sharon will be sure your home shows like a dream in-person and online at all times.
Knowing What to Buy
Let's face it, there is a lot to know about the home buying process; plus, you have to narrow down the huge list of potential homes and locations to what best suits your needs. This can be overwhelming and become almost like the time commitment of a full-time job. Sharon Dolezal's consultative approach will help you save time, focus on what homes are the best options for you, make sure you feel well-informed and educated on the process, and help you make confident, decisive decisions when the time comes to move forward. "One of my main concerns when representing you is making sure you are aware of the long-term resale value likelihood and how easy it will be to sell the home in the future. We will carefully assess each property of interest for this this long-term value, as well as how it fits your short-term needs and desires," says Ms. Dolezal.
Sharon loves to help families choose their new community or move to a new home in their current one. Having raised a son in Glenview, she knows the importance of finding a community that has the right amenities such as schools, park districts, recreation, transportation, places to go, and a quality of life that suits your lifestyle. Ensconced in the North Shore for 50 years, Sharon attended the schools herself and raised her family here, so she always has the inside skinny on every community and is happy to share her breadth of knowledge on anything that you may want to know. She also finds it a pleasure to help first-time buyers learn the ins and outs of purchasing real estate, and she wants to be sure that in addition to being educated on the process, you also have fun and enjoy every part of this special moment in your life. Described as "a positive, helpful partner" for buying or selling a home, "a trusted resource," "innovative marketer," "strong negotiator," and a source of support up to and beyond the closing table, Sharon truly makes it "all about you."
Sharon Dolezal & Baird & Warner, a Winning Combination
Ms. Dolezal has worked at many other brokerages in the past but chose to move her practice to Baird & Warner as it is a fifth-generation, family-owned company where her clients matter to the company just as they matter to Sharon. It does not hurt that Baird & Warner is a Top 20 brokerage in the U.S., with all the technology, marketing tools, and support necessary to get the job done today. This is the perfect mix for Sharon's real estate practice blending her personal touch with innovation and the latest technology. Through the Leading Real Estate Companies of the World network, Sharon can assist you with your real estate needs anywhere in all fifty states and any other country by finding you the best professional agent for your needs.
Life in the North Shore
Sharon continues to love living in Glenview and working out of the Baird & Warner Glenbrook office. She loves life, people, dogs, charitable activities, and participating in her community. Sharon served for many years on the 4th of July Commission for the Village of Glenview. She is an avid traveler and enjoys art in all forms, making stained glass mosaics, reading, and spending time with her rescued black Lab, Payton, and Louie, her Springerdoodle.
"I have built a successful real estate career with an attitude of persistence. I will never give up on your real estate goals. I meticulously care for each client and makes sure that every phone call is answered and showing is accommodated, and that at the end of the day, each client is over-the-moon satisfied with my level of service." - Sharon Dolezal
Contact Sharon today to get the process started and remember when you work with Sharon, "It's all about you."