While celebrations were a bit more subdued last year, the July 4th holiday is roaring back in 2021 with fun events and one-of-a-kind opportunities all across Chicagoland. With the city of Chicago and the state of Illinois officially entering a reopening phase in June, there will be countless ways to celebrate July 4th this month, whether you're going out or planning to stick close to home.
Looking for a little Independence Day inspiration? Here are some of the ways to make the most of the Fourth of July in Chicagoland: 
Welcome Back Fireworks
After a year without dazzling light displays, fireworks will be bursting across the sky all around Chicagoland this Fourth of July weekend — the perfect opportunity to pack a picnic, spread out a blanket, and enjoy the evening with family and friends. 
Looking for the nearest fireworks display near you? Check out the Chicago Tribune's list of fireworks for 2021, from the city to the suburbs.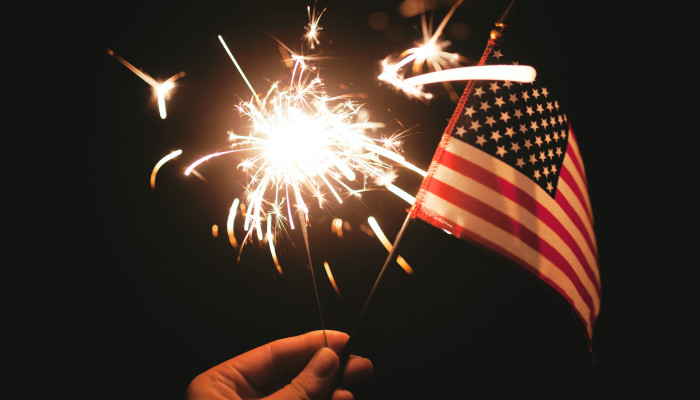 Enjoy Some Time on the Water
July 4th is the perfect opportunity to go out and embrace summer — and nothing says summertime in Chicagoland like heading out on the water. There are endless opportunities for making a splash this year, from renting a kayak on the Chicago River, to chartering your very own boat for the day, to enjoying a cruise on the Chicago River or out on Lake Michigan. 
Ready to launch? Time Out Chicago offers a great list of "the 14 best Chicago boat tours to try in 2021;" Choose Chicago has a handy guide to Chicagoland's lake and river cruises.
And even if you don't want to go out on the water, you can still embrace the day by enjoying some time at the beach. Chicagoland's miles of lakefront beaches are back open for the season — making for the perfect spot to read, relax, or play volleyball on July 4th weekend. 

Catch Some Tunes in the Open Air
Looking to enjoy some music this Independence Day? There are plenty of fun open air festivals and concerts taking place all around Chicagoland in the lead-up to July 4th, from the Grant Park Music Festival's "Independence Day Salute" at Pritzker Pavilion, to Rosemont's season-long "Rockin' In The Park" free concert series, to July 4th performances in Evanston, Carpentersville, Lake Forest, and Barrington — to name just a few of the communities offering up live music this month. 
Grab a Meal or a Drink on a Local Patio or Rooftop
What could be a better way to savor the summer weather than with a bite or a sip at your favorite local restaurant? Whether you want to go to a classic favorite or try something new, Chicago's restaurants, bars, and breweries are open for business — with plenty of options for al fresco experiences. 
What's on the menu this year? To whet your appetite, Eater offers a list of "The 20 Essential Outdoor Dining Spots in Chicago," while Choose Chicago has a comprehensive guide to the open patios and rooftops around Chicagoland. 
Get a Sweet Treat
Looking for ways to cool off this July 4th? You could always jump in a local pool — or grab a frosty treat from a classic local spot. Chicagoland is full of sweet shops, ice cream parlors, and smoothie stores perfect for indulging your sweet tooth while beating the heat. Check out our guide to Chicagoland's iconic dessert spots, or start planning your order with PBS' list of "The Best Ice Cream in Illinois" and Eater's guide to the area's 20 essential ice cream shops.
Kick-off Summer Movie Season
After a year without blockbusters, the movies are back on the big screen — and Chicagoland has always been a town perfect for film lovers. Enjoy an evening at the drive-in at one of the area's outdoor movie screenings, or pick up tickets for your favorite local movie theater. 
Not quite ready to brave the crowds? You could also fire up a flick from our list of "20 Classic Movies to Help You Celebrate Chicagoland From Home." Don't forget the fresh popcorn!
Host the Ultimate Backyard Barbecue
July 4th is a time to enjoy with family and friends. This year is a great time to welcome your loved ones from near and far. Whether you're hosting a block party, a family dinner, or an all-day open house, you can make your party one to remember with the Chicago Tribune's guide to "Fourth of July 2021 Essentials" or Town & Country's "30 Party Essentials Every Fourth of July Celebration Needs."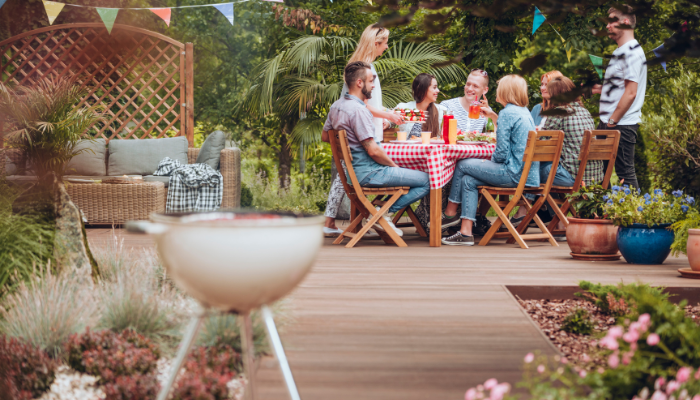 Chicagoland, We're By Your Side
At Baird & Warner, we're all about connecting people with the best things to see, do, and experience around Chicagoland. After all, we've been a part of helping to build and grow this community since 1855. 
We know that home is about so much more than just four walls. Buying or selling a home is a big deal, and with everything we experienced in 2020, our homes have never been more important. That's why your local Baird & Warner agent is with you at every step of the way, from finding the perfect home to connecting you with local experts in mortgage and title. Whether it's the beginning of a story or the end of a chapter, we're here to help.