Watch Catherine Leonard, designated managing broker of the Evanston office, on episode 10 of Your Competitive Edge with Baird & Warner. In this episode, Catherine dives into how your brand is more than a logo and how you can turn it into something that actually sets you apart and drives your business. She also shares her experience in choosing Baird & Warner and how you can leverage our tools and culture to make your brand stand out.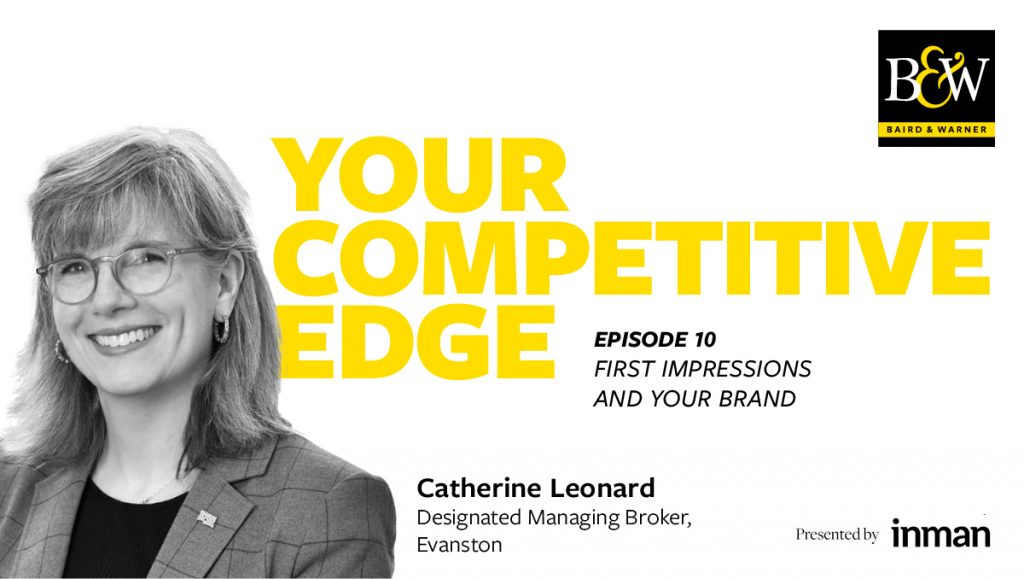 At Baird & Warner, we're all about giving you the competitive advantage — and we're showing the world what that means with a 12-part video series with Inman. Each video will feature individuals from our company talking about topics such as training, culture, technology, sales strategies, and our one-stop-shop approach. 
Work with people who can help you really succeed. Join us. It's easier here.