The fourth episode of Your Competitive Edge with Baird & Warner is live now and features Heidi Rogers, the assistant managing broker of our Oak Park office. In this episode, Heidi shares her expertise on working with investment buyers versus traditional homebuyers —  how to find them, what they need from an agent, and what skills and training resources Baird & Warner can provide.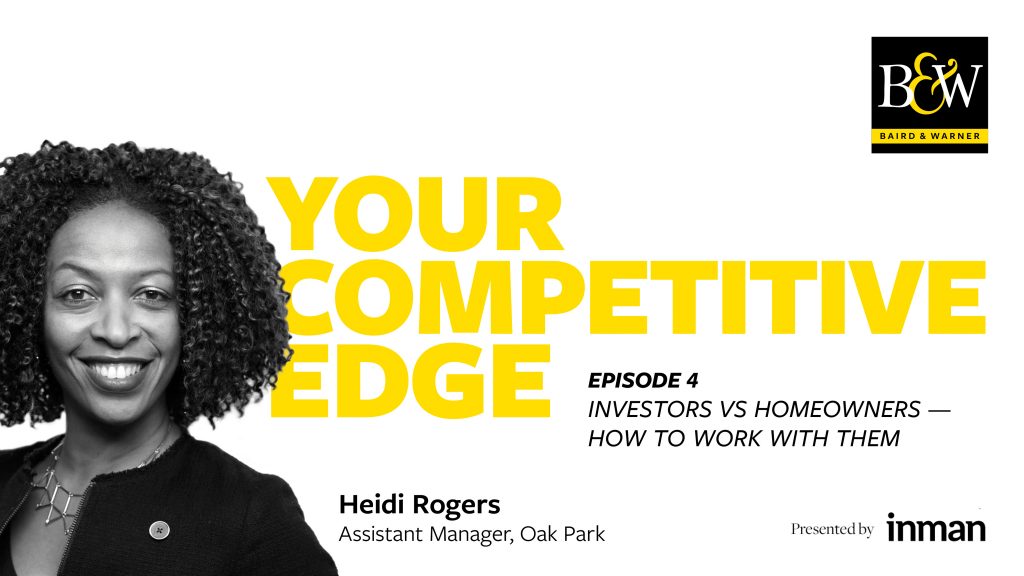 When it comes to setting agents up for success, we don't just have the best tools and resources —  we have the best people. That's why we're highlighting leaders and experts within our company in a 12-part video series with Inman. Each video will feature individuals from our company covering everything from training, culture, technology to sales strategies and our one-stop-shop approach.
Work with people who can help you really succeed. Join us. It's easier here.