Episode 3 of our 12-part video series with Inman is live now and it features vice president of learning and development, Sarah Pelton. In this episode, Sarah talks about talks about what we're doing to support agents needs right now with ongoing coaching from noncompeting managers and training webinars three times a week that provide clarity and focus during this uncertain time.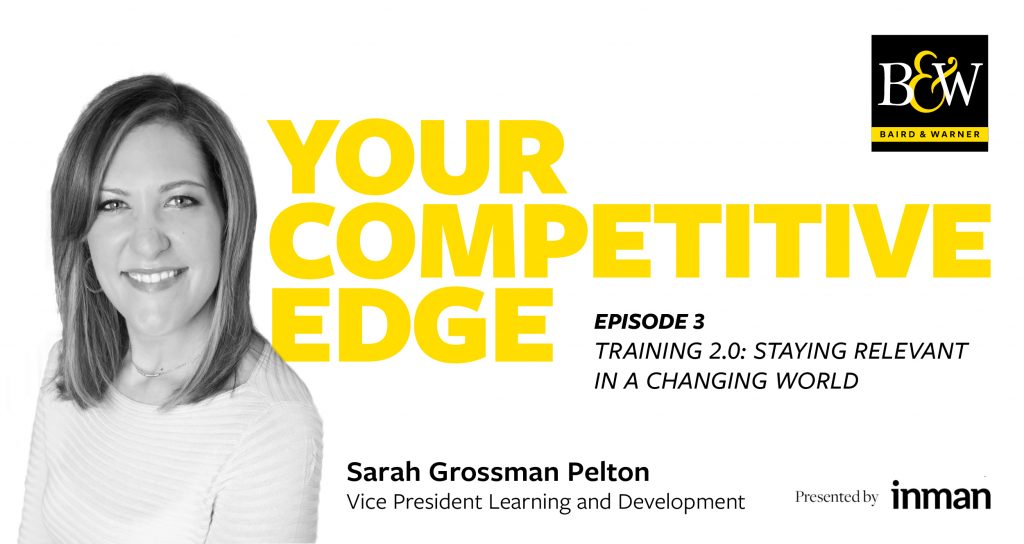 At Baird & Warner, we're all about giving our agents a competitive advantage —  that's why we're doing a 12 video series with Inman, all about how we empower our agents in 2020 and beyond. You don't want to miss this. 
 When it comes to setting you up for success, we don't just have the best tools and resources — we have the best people.