Episode 2 of our 12-part video series with Inman is live now and it features senior vice president of residential sales, Tripti Kasal. In this episode, Tripti talks about how taking your future to the next level is easier at Baird & Warner with ongoing coaching from a noncompeting managing broker and sales support manager, advanced tools to help you work on your own —  and a commission plan that gives you unlimited earning potential. Click below to watch the video now!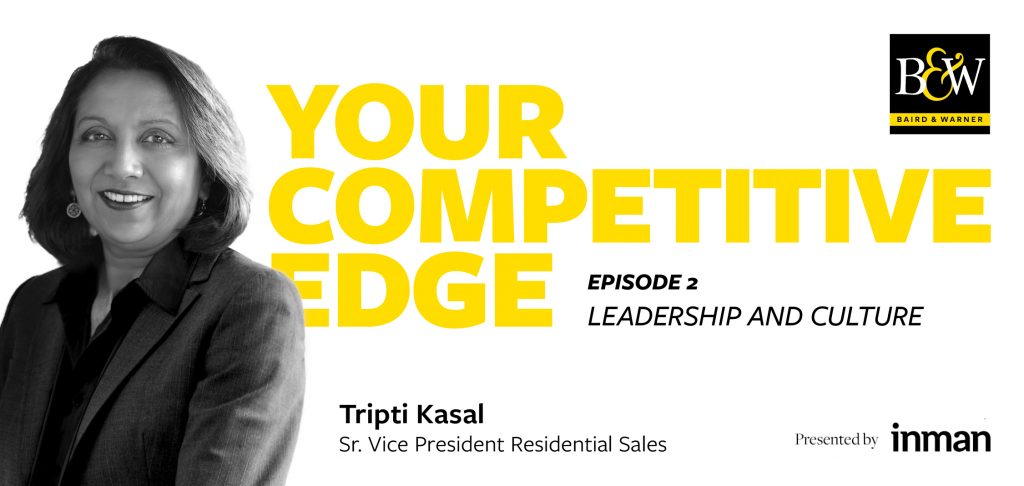 When it comes to setting agents up for success, we don't just have the best tools and resources —  we have the best people. That's why we're highlighting leaders and experts within our company in a 12-part video series with Inman. Each video will feature individuals from our company covering everything from training, culture, technology to sales strategies and our one-stop-shop approach.
Work with people who can help you really succeed. Join us. It's easier here.