A picturesque suburb with a history that dates back to the 1800s, La Grange is known for its charming architecture, wonderful restaurants, and popular community festivals. 
For the talented agents of Baird & Warner's La Grange office, it is a true honor to be part of the fabric of the community in La Grange and its surrounding neighborhoods, which include La Grange Highlands, Western Springs, Brookfield, La Grange Park, and Westchester, to name just a few. 
"Baird & Warner takes great pride in living and being very involved in the community we work in," explains managing broker Scott Persin. "The reason for our success within La Grange and the surrounding areas is our commitment to putting our clients and community first. The passion the agents hold for the area they work and live in can be seen on a daily basis."
The La Grange office is a key part of many local traditions around the area, Scott says, including the La Grange Pet Parade, the West End Arts Festival, Riverside Cruise Nights, and La Grange Park's National Night Out.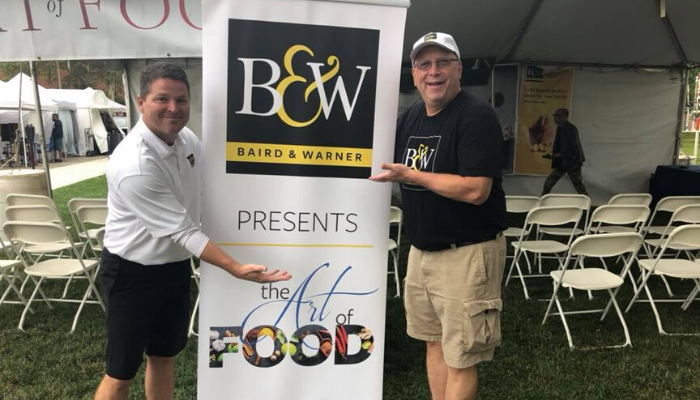 The agents of Baird & Warner La Grange are also committed volunteers who donate their time throughout the community. The La Grange office is an active part of Baird & Warner's Good Will Network, and team members regularly hold fundraisers and donation drives during the year, with all proceeds going to local charities. 
This team's commitment to giving back is one reason why it's such a natural fit in the area, Scott explains. 
"La Grange and the surrounding areas have great community involvement. The residents take great pride in the towns they live in," he continues. "It is easy to understand why to buy in these communities — just as it is to see the passion our agents hold for them."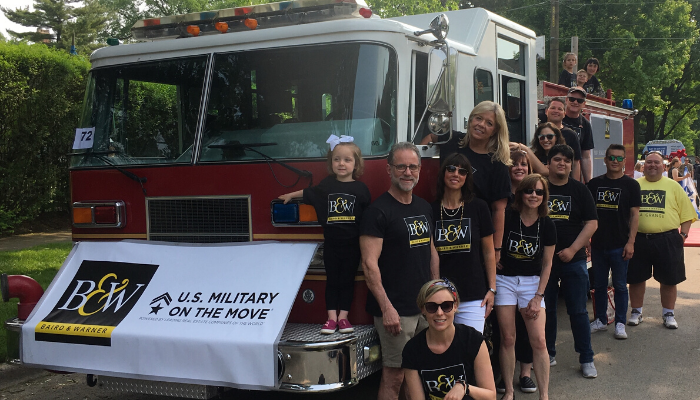 In addition to staying busy with community events, the La Grange team also loves to make time for socializing, Scott says. The office hosts a golf event, as well as an annual chili cook-off with proceeds going to charity.
"The world we live in, especially in the business world, can be exhausting and stressful," Scott says. "The most important thing for my agents and staff is a good quality of life — not only in the workplace, but outside of it."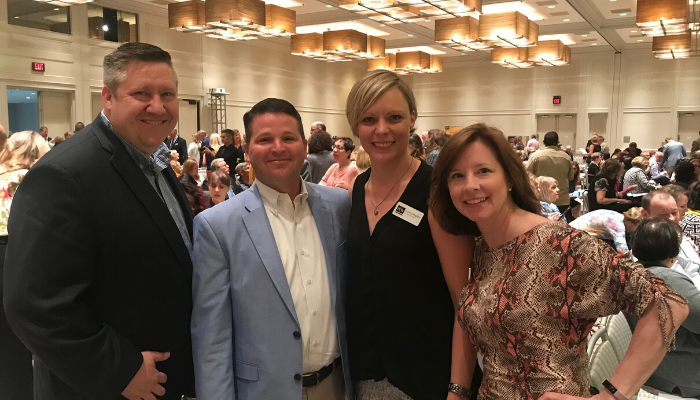 Scott has served in his role as managing broker of Baird & Warner La Grange since 2018. Before coming to La Grange, he joined Baird & Warner four years ago as part of the management team of the Naperville office. 
As a non-selling, non-competing managing broker, Scott draws on his 17 years of real estate experience to help "guide agents to the growth that they are looking for," at every stage of their career. 
"My leadership style is one that tries to keep the lines of communication open between agents and staff," he explains. "Development is essential for everyone in the organization, so establishing clear goals and providing ongoing training is important." 
In particular, Scott believes in the power of innovation, and using cutting edge techniques to help agents stay better connected to their clients — and provide superior service to the communities they serve. 
"In my 17 years in real estate, I have seen many changes. My flexibility to change with the times has assisted in my success," Scott says. "The industry is always changing, and if we don't change with it, it will pass us by."
"Even with all the changes in the industry," he continues, "we need to stay committed to fundamental customer service. With all the technology Baird & Warner offers, our number one priority is still the personal relationship our agents provide to clients." 
Want to experience the La Grange office's community-focused approach for yourself? You can learn more about Baird & Warner La Grange on its official web page. Be sure to connect with La Grange on Facebook and Instagram for news,updates, open houses, new listing alerts, and more.