The old adage "location, location, location" is as relevant as ever in 2019. Completely independent of a home's age, upkeep, and features, a handful of considerations play a significant role in deciding the property value of a home. 
Easy access to highways, reliable public transportation, high quality school districts, and neighborhood safety (both in reality and perception) are some of the most commonly cited factors, but proximity to commercial amenities is taking on increasing importance in appraisals. Here's a look at some businesses that could boost a home's value.
Grocery Stores
Convenient access to high-quality grocery stores has been found to make a home significantly more attractive. Inman, citing research from Zillow, found that between 1997 and 2014, homes within a mile of Whole Foods and Trader Joe's appreciated 140 and 148 percent, respectively, almost double the rate of the median US home. The Chicago metro area features over 20 locations of both chains. Other upscale grocers such as Mariano's could have a similar effect.
Coffee Shops
The oft-observed "Starbucks Effect," where the arrival of a Starbucks in a new neighborhood is often a sign of gentrification, has been hard to prove. Some argue that Starbucks merely follows the trend rather than creating it, following similar businesses into areas that are already seeing increases in average household income and improved neighborhoods. 
Still, a 2018 Harvard Business School study found a 0.5 percent increase from the opening of a nearby Starbucks. The Zillow study measuring home values between 1997 and 2014 backed this up, finding a 96 percent appreciation rate for Starbucks-adjacent properties compared to an overall national rate of 65 percent.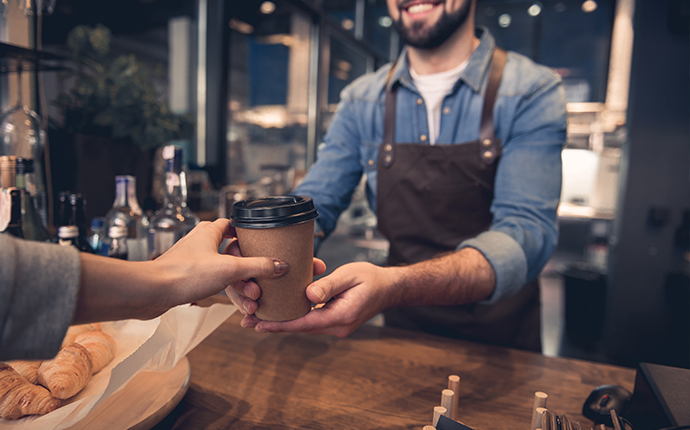 Walkability & Open Spaces
Walkable areas are certainly seen as desirable. A 2009 study from CEOs for Cities found a large range of value increases between $4,000 and $34,000. The effect was strongest in large, dense cities, like Chicago. It also depends on what's in easy walking distance. Unsurprisingly, properties near parks, restaurants and cafes, and retail stores have greater value.
In fact, HouseLogic found that the presence of nearby public parks or open space alone can increase values 8-20 percent. A study in Portland, Oregon found a range of increases in that city from $1,214 for a nearby urban park to $5,657 for specialty parks, and over $10,000 for larger natural areas. Mature-aged trees (both street-adjacent and on a home's individual lot) and community gardens also make a difference.
Target vs. Walmart
Homeowners immediately near either of these two big box chains are afforded the rare convenience of seemingly endless consumer goods at affordable prices. Even in an age of speedy delivery from Amazon and other e-commerce giants, this still presents a unique advantage.
It appears homeowners near a Target location have seen greater increases than their Walmart counterparts. RealtyTrac found in 2015 that Target homes saw increases of 27 percent compared to 16 percent for Walmart homes. 
However, that's offset somewhat by Target stores generally being located in more expensive areas. In 2014, Target homeowners paid 123 percent more in property taxes than Walmart homeowners, and 63 percent more than the national average. Walmart homeowners actually paid 27 percent less than the national average. Both brands boast around 40 stores in the Chicago metro area.