Did you know that Baird & Warner Winnetka has been doing business on Chicago's North Shore for more than 75 years? 
With more than three-quarters of a century of history to its name, Baird & Warner Winnetka has truly become a cornerstone of the neighborhoods it serves. 
With agents active in areas including Winnetka, Deerfield, Glencoe, Highland Park, Wilmette, Highwood, and beyond, the team at Baird & Warner Winnetka is focused on cultivating lasting relationships and strengthening its local community, says managing broker Erik Schwinger. 
Speak with Erik or any of the other broker associates and mortgage professionals based out of Baird & Warner Winnetka, and you'll feel their pride in their community. Winnetka and its surrounding neighborhoods are known for their excellent schools, stunning houses, one-of-a-kind shops, and cozy restaurants. 
"What's not to love about Winnetka?" Erik says. "Really, the best thing about Winnetka is the fact that it borders the lake. We have great beaches and summer outdoor recreation opportunities."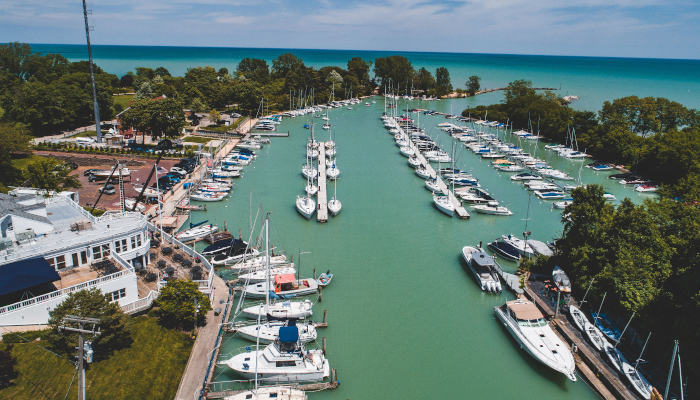 The agents of Baird & Warner Winnetka can often be found relaxing along the shores of Lake Michigan, or meeting up at outdoor events around the community. Winnetka agents can also often be spotted at Fred's Garage, a nearby restaurant, to come together and "celebrate an agent's success or the office's accomplishments," Erik says. 
The team at Baird & Warner Winnetka is also truly active in its community, participating in and sponsoring many community events every year, including Winnetka Fall Fest, the Winnetka Music Festival, North Shore Triathlon, Go Green Wilmette's environmental fair, and many more. This year, Baird & Warner Winnetka also started a new tradition, getting involved with a Habitat for Humanity build along with other Baird & Warner offices from around the region. 
"That will continue and grow in future years," Erik says.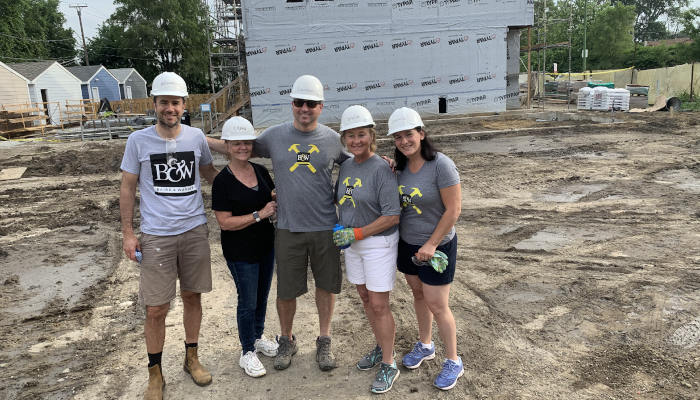 Having such deep roots in the community makes a difference — and can have a big impact on agents. In fact, Erik points out that several of the office's top agents are up this year in year-over-year business, even in a slower market. 
While this Baird & Warner office has grown alongside Winnetka for generations, Erik is a fairly recent addition to the family — though he's quickly proven himself to be a great fit. Erik joined the Winnetka office as managing broker in December 2018, after spending two years as part of the management team at Baird & Warner Lincoln Park. Prior to that, he built a strong business in the city of Chicago as a Baird & Warner broker associate. 
In his current role as a non-selling, non-competitive managing broker, Erik's sole focus is on leading and mentoring broker associates at every level of their career. As a manager, Erik favors a collaborative, relationship-focused approach — a perfect match for an office with such strong ties to its community.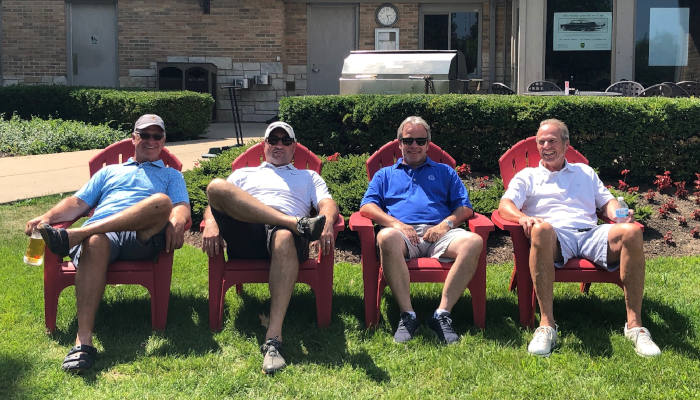 "You can't lead or teach until you know how people want to be led and taught," Erik says. "I seek input from those I'm managing and formulate coaching structures around that." 
And when it comes to helping agents work with buyers and sellers, Erik has a simple approach: "Treat the client like gold."
"My philosophy is that this is and always will be a relationship business. Building strong relationships with clients will pay dividends for years to come," he says. "Buying or selling a house is a stressful experience. If we can be a stress reliever rather than a stress adder, we've done our job and the client will remember that."
For example? Erik explains that when he was first starting out in real estate, one of the very first deals he did early in his career was to help a young couple buy a fairly inexpensive starter home. 
"I didn't make a ton of money on it," Erik says. "But I took a real interest in their well-being and put their interests and needs above mine. They have since referred me millions in business without even needing to ask!" 
It's a story that sounds like the right match for Baird & Warner Winnetka, an office that has earned a stellar reputation over the years for building strong relationships and investing in its local community. Though it may have 75 years of history under its belt, Baird & Warner Winnetka is not slowing down any time soon.
Want to learn more about the team at Baird & Warner's Winnetka office? Be sure to follow Winnetka on Facebook and Instagram for news, updates, events, listings, and more.