Summer isn't over yet, and there's still time to take advantage of Chicagoland's many events and attractions before the leaves start to fall. But, if you're looking to spice up the summer routine without committing to the time or cost of a full vacation, here are some of the best spots to round-trip in a day.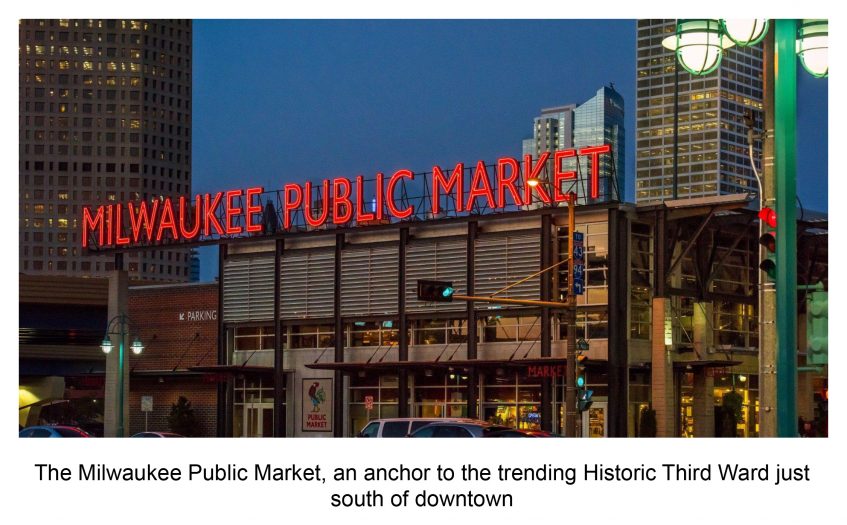 Milwaukee
It can be easy to forget about Chicago's (significantly) younger brother just an hour and a half to the north, but don't sleep on Wisconsin's largest city. Like Chicago, the area takes great pride in summer festivals. Its most famous, Summerfest, could be described as part State Fair, part Taste of Chicago, and part Lollapalooza, attracting over 700,000 visitors annually. Attracting A-list musical talent is a definite strength of Summerfest — this year featured Jason Aldean, Jennifer Lopez, The Killers, Lil Wayne, and Snoop Dogg, to name a few.
Summerfest 2019 is already over, but there are still dozens of reasons to make the trip. Just a few include touring the famous Miller Brewery, exploring the revitalized Historic Third Ward or Riverwalk, strolling through the "eclectic boutiques" of Brady Street. An afternoon at Wrigley can be hard to beat, but the Milwaukee Brewers' Miller Park wins by a long shot in one particular category: its tailgating scene. The Cubs play 8 to 10 games there every year, with one more series remaining, Sept. 5-8.
One of Amtrak's most reliable routes, the Hiawatha, connects downtown Chicago and Milwaukee 7x daily. Milwaukee's brand new, free downtown streetcar, The Hop, connects the Amtrak station with the rest of downtown.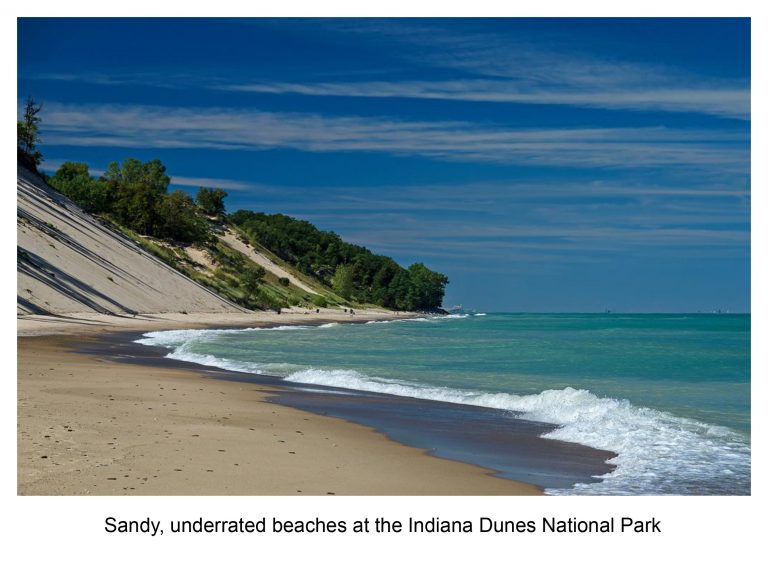 Indiana Dunes
For a less urban, beach-centric outdoorsy trip, try the Indiana Dunes, which became the newest US National Park this February. Only about an hour from the city, beautiful sandy beaches line the lakefront, flanked by hilly dunes and hiking trails. You can even bike on some trails to cover more ground, either by stuffing your bike into the trunk, or the South Shore Line's new bikes-on-trains program to Dune Park station, a 5 minute ride from the beach. 
While getting there early is a common tactic to ensure snagging parking (if it's full, try the nearby Porter Beach lot), a Dunes rookie mistake is to leave before sunset — assuming clouds don't ruin the day, the sun-backed Chicago skyline silhouette view is a breathtaking treasure.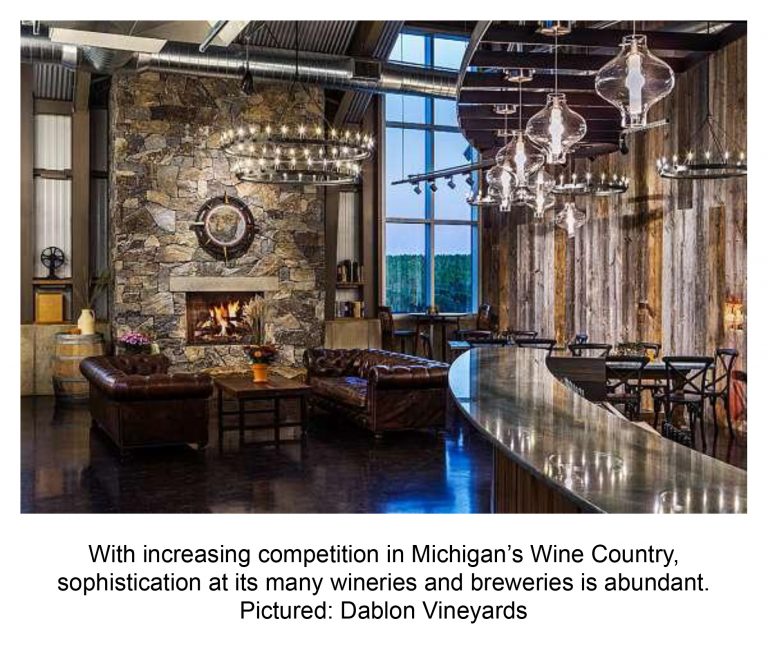 Harbor Country
Just beyond the Dunes is Michigan's wine country, which is vaguely along the I-94 corridor between Michigan City, Indiana and St. Joseph, Michigan. Here you'll find an impressive number of not only wineries (Dablon, Red Top, Hickory Creek, and Gravity are standouts), but a hugely popular distillery (Journeyman), and places that do it all (such as Round Barn Winery, Distillery, & Brewery). Beer fans will appreciate the taprooms at Haymarket and Greenbush and also a Beer Church — literally, a lively, modern brewery in an abandoned church.
The Beer Church is in downtown New Buffalo, where a quaint retail boutique strip that also includes local favorite restaurants like The Stray Dog Bar & Grill and intimate Italian at Brewster's, leads to a public beach. A few miles inland, big name musical acts regularly perform at Four Winds Casino Resort. That could be the ideal wrap to the night before the drive home, or you can cheat and spend the night.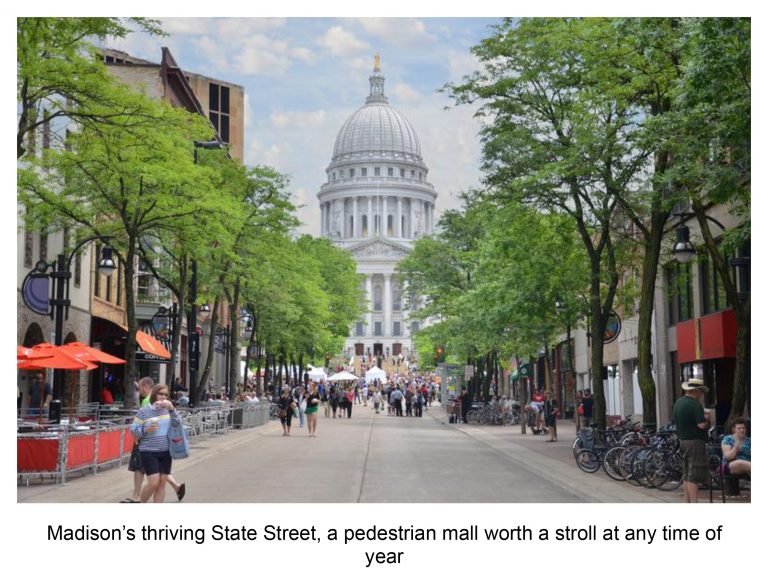 Madison
If looking for a slightly more collegiate atmosphere, head to Wisconsin's bike-friendly, foodie-oriented state capital. The University of Wisconsin's flagship campus rests just west of downtown along the lakefront, and the youthful vibrancy it brings can be felt throughout the city. Perhaps the best way to experience it is on a fall Saturday at Camp Randall Stadium, where the Badgers boast one of the most passionate football environments in the Midwest.
However, don't let the University of Wisconsin's 30,000 undergraduate students fool you — this isn't just a "college town". State Street, a pedestrian mall that connects the Capitol with the campus, is overflowing with great eats and shops. Madison's large enough to have major attractions like music venues and art museums, boating on Lake Mendota or Monona, Wisconsin Historical Museum, and the State Capitol itself.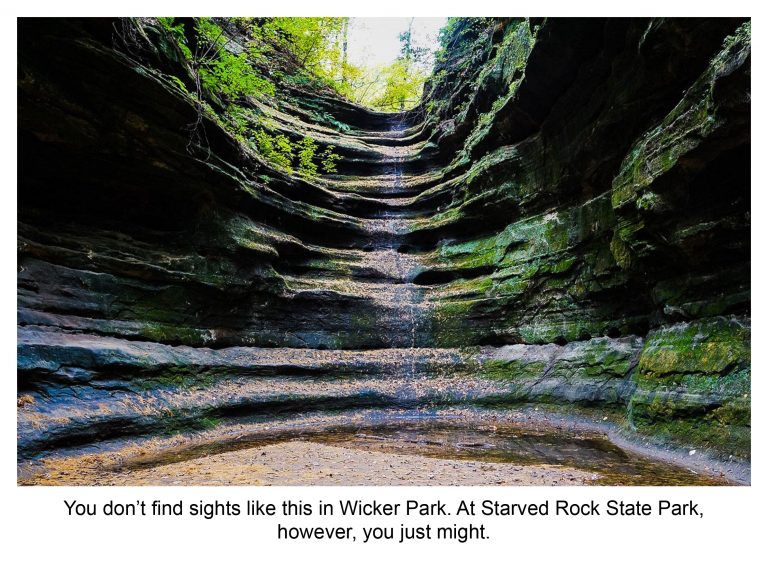 Starved Rock State Park
Only an hour and a half from the city, Starved Rock may be the best place in the state for a true outdoors extravaganza. 13 miles of hiking trails primarily follow the Illinois River, while the on-site lodge offers multiple food options, and even meeting space for your next corporate retreat. Between kids' programs, river kayaking and other park sports, historical tours, nearby wineries and breweries, and canyons and waterfalls so picturesque you'd never think you were still in Illinois, there's something for everyone at Starved Rock.