Whether volunteering in her community, traveling around the country, or helping Chicagoland families buy and sell homes, broker associate Cathy Yanda is always on the move.
A Marine Corps veteran, Cathy is a proud member of the Chicago Police Marine Corps League, a non-profit organization that raises funds for local veterans' organizations, and provides direct support to wounded servicemembers. In addition to her philanthropic pursuits with the CPMCL, Cathy dedicates her time as a real estate broker to helping active duty and retired military members achieve their real estate goals through Baird & Warner's U.S. Military on the Move® program. 

U.S. Military on the Move® is Baird & Warner's exclusive program that provides a rebate to active and retired veterans buying or selling a home. It's all about saluting those who serve with cash back on real estate. To get started, active duty and retired servicemembers simply need to register by emailing [email protected], where they'll be matched with one of our certified Military Real Estate experts.
Earlier this year, Cathy was honored with two awards for assisting the most veteran families with buying or selling a home through Military on the Move. 
"This program allows me to give back part of my commission to each veteran family that I work with," Cathy explains. "As a Marine Corps veteran, I'm proud to be a part of this program and to lead the way for others."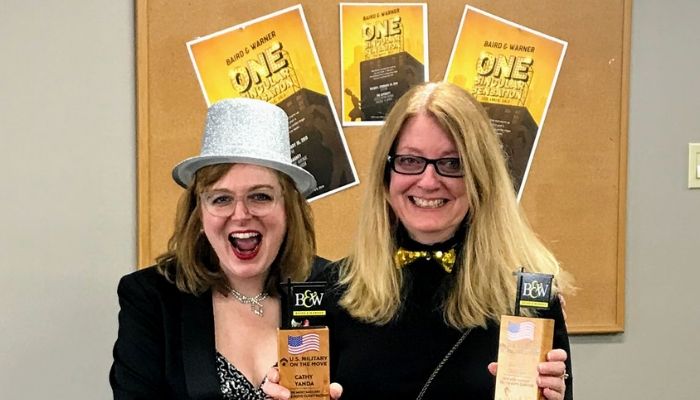 In fact, Cathy was first drawn to Baird & Warner because of our company's storied commitment to doing good, as well as our friendly and dedicated people, she says. 
"The staff and the agents at Baird & Warner are unmatched. Everyone is eager to assist and to provide a hand up to a new agent," Cathy says. "Giving back is another important part of Baird & Warner, whether it's through the Good Will Network or the Military on the Move program. Philanthropy is important for the community and to me personally." 
For Cathy, one of the most rewarding aspects of her career in real estate is serving the community.
"I truly enjoy helping people, whether it's selling their family home or that of a loved one, helping them find their first home or their forever one," she says. "I also work with quite a few investors who are looking for properties that will help to provide future financial security for their families." 
In her role as a broker, Cathy strives to make each and every step of the real estate transaction easier for her clients by actively listening to their needs, and supporting them through all of their ups and downs.
"It's in the listening to clients that I learn what is really important to them. It isn't always what they say, but in the way they say it, or the pause between their words, that I learn the most about what is important to them when they are either buying or selling a home," Cathy explains. 
She also carries words of wisdom first said to her by her son: "Detachment is the best tool you can have."
"Real estate can be very emotional, whether you are buying or selling a home," Cathy says. "I strive to be the calm in the storm of emotions, helping my clients prepare for what lies ahead and being there for them to balance their emotions when needed."
Outside of her career in real estate, Cathy stays busy. Recently, she volunteered at a CPMCL golf event, benefiting BraveHearts Therapeutic Riding and Educational Center. 
"Everyone, including the horse, had a great time, and we raised $10,000 for this wonderful organization!" Cathy says.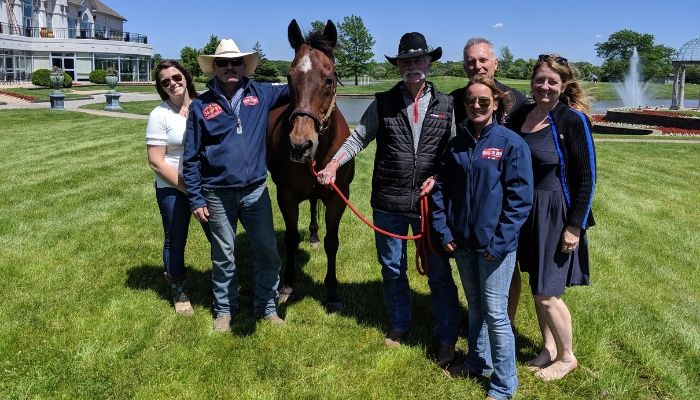 In addition to her philanthropic pursuits, you can find Cathy at the fitness center "most days," she says. "After eight years in the Marine Corps, fitness and health are still a big part of my life. I also love traveling, especially to New York City to visit my son, and spending time learning from the people around me." 
Every day, Cathy is motivated by her commitment to community and making a difference in other people's lives. 
"Real estate has always been in my life plan," she explains. "It allows me to be an entrepreneur, building a business, while helping others with one of their basic needs — whether it's buying a home where they will grow, raise families, and build a future, or selling their home to move to towards a new experience." 
Cathy is based out of Baird & Warner's Oak Park/River Forest office, and is active in the near west suburbs, the Galewood, Montclare, and Austin neighborhoods in Chicago, and just about anywhere else where her clients have a desire to buy or sell, she says. Want to connect? Be sure to follow Cathy on Facebook and Instagram, or check out her educational video series on YouTube.