For broker associate Danny Diaz, the most rewarding part about his career with Baird & Warner is being able to help veterans and those who serve the public safety find a home. 
In addition to working as part of a real estate team alongside his wife Joanna, Danny is a Chicago police officer, serving as part of the Chicago Police's SWAT team and as a member of the Chicago Police Department Honor Guard. A military veteran, Danny also volunteers and serves as the president of the Chicago Police Foundation Auxiliary Board, which raises money for better equipment, training, and community outreach programs for the police department.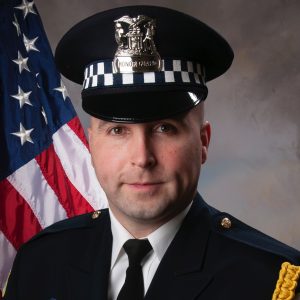 For Danny, protecting and serving the public and creating real estate opportunities for clients are two passions that go hand-in-hand. 
"Some people might think that real estate is a hobby or something I do on the side, when in fact I take real estate very seriously and work full time at it," Danny says. "For most people, buying a home is the biggest investment of their lives. I'm happy that I have an insider's perspective for my fellow military veterans and public safety professionals."
Due to his other line of work in SWAT, many of Danny's clients are former military, he explains. As a result, he's become "somewhat of an expert" on the VA loan process along the way, he says. 
"We truly know what benefits you're entitled to. A lot of agents might not know that a veteran using a VA loan can ask the seller to pay for all closing costs, plus up to 4 percent of the purchase price in concessions. That's a huge benefit," Danny explains. "Sometimes our veteran clients receive a check from a seller at the closing table."
"And that's not all. Then, as Baird and Warner agents utilizing the Military on the Move program, we give back a large portion of our commission to veterans," he says. 
Baird & Warner's U.S. Military on the Move® program is intended to salute those who serve with cash back on real estate. This exclusive program provides a rebate to active and retired veterans buying or selling a home. To get started, active duty and retired servicemembers simply need to register by emailing [email protected]. From there, it's easy to  start working with one of our Military Real Estate experts, like Danny. 
"That has been the best part for us," Danny says. "How many people do you know who make money when they buy a house?" 
As a real estate professional, Danny believes in the power of hard work, dedication, and education.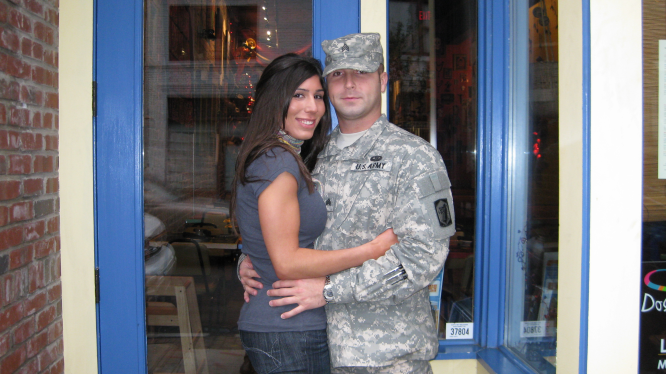 "My partner in life and real estate Joanna Diaz once told me 'Luck is Not a Strategy,'" Danny explains. "We use this everyday in our real estate practice to achieve successful outcomes when buying or selling homes for clients."
"We want you to win the bid," he continues. "So we educate our clients with comparable properties and show them the value of offering a solid bid to win the home they've been searching for. We use this same technique when selling a property by showing clients what they should do to make the most amount of return on their investment."
Interested in learning more about Baird & Warner's Military on the Move program? Want to start your home search with Danny and Joanna? Be sure to follow this impressive real estate team on Facebook for news, updates, and more.