There's nothing like summer in Chicagoland! As the cool and rainy days of spring give way to the long, hot days of summer, our area transforms — as all across Illinois, people throw open their doors, head outside, and start to look for every opportunity they can to enjoy the beautiful summer weather while it lasts.
So, what should be on your list of things to see and do when warm weather comes to the Chicago area?
Whatever you love about the summer season, there's no shortage of fun and exciting things to discover here in Chicagoland. Here are ten classic ideas for spending a bright and beautiful summer day in our area. What would you add to the list?
Hit the Beach
As the sun climbs higher in the sky, people from all around our area respond by heading to Lake Michigan for some beach-y fun. There are plenty of unique spots along the Lakefront to enjoy all that Chicagoland's Great Lake has to offer, whether you launch your boat from the North Shore neighborhoods of Winnetka or Glencoe, check out the city skyline from Promontory Point in Hyde Park, or enjoy a sunny day in the surf at  Montrose Beach, North Avenue Beach, or Osterman Beach.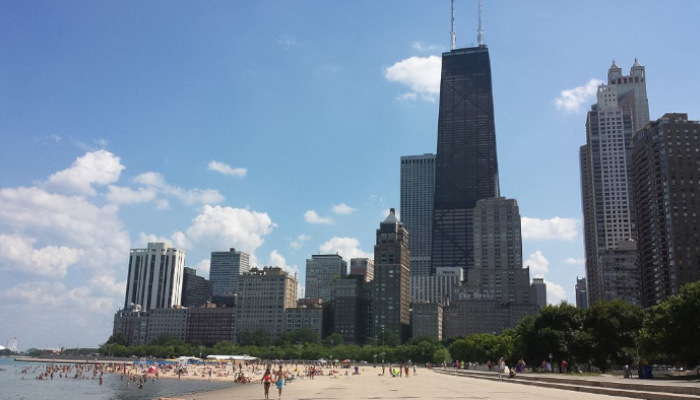 Find a Festival
During the summer months, the Chicagoland area is home to countless food, drink, music, and art festivals. Whether you want to celebrate your favorite neighborhood, listen to some great music, or taste the very best food that our region has to offer, you're sure to find a summer festival that has exactly what you're looking for. Need a few ideas to get your list started? Around our area, why not check out Blues on the Fox in Aurora, Backlot Bash in Skokie, or the world-famous Naperville Ribfest? In the city, you'll find local festivals in many different neighborhoods, from Hyde Park Brew Fest to the Chicago Hot Dog Fest to Andersonville's Midsommarfest. Want to jam out? Don't forget to look into one of our area's signature music festivals, including Pitchfork Music Festival, Lollapalooza, and North Coast Music Festival.
Eat and Drink Al Fresco
What could be a better way to enjoy a summer day than eating and drinking in the great outdoors? During the summer, restaurants, breweries, taprooms, and other spots all over the area open up their patios and rooftops for outdoor dining. Want to eat with a view? Why not check out one of the Chicago area's elevated rooftop eateries, from Cindy's and Raised downtown, to Gene's Sausage Shop in Lincoln Square, to Five & Dime in Evanston? When it comes to enjoying a meal outside, there are endless options, all over the region. Start exploring your neighborhood to find a new local favorite!
Enjoy Art In the Parks
This summer, why not enjoy the lovely summer weather while also enjoying a classic film or theatrical production? All across Chicagoland, you'll find fun and exciting art happening in your local parks. For instance, the Chicago Park District hosts Movies In the Park events throughout the summer, with screenings of new and classic films in parks all across the city. Looking to enjoy the magic of live theater? In Chicago, you'll find plenty of free Shakespeare in the Parks events happening all around town. Throughout Chicagoland, be sure to look out for local outdoor theater events near you, courtesy of groups like Oak Park Festival Theatre, First Folio Theatre, and Theatre On the Hill in Bolingbrook, among others.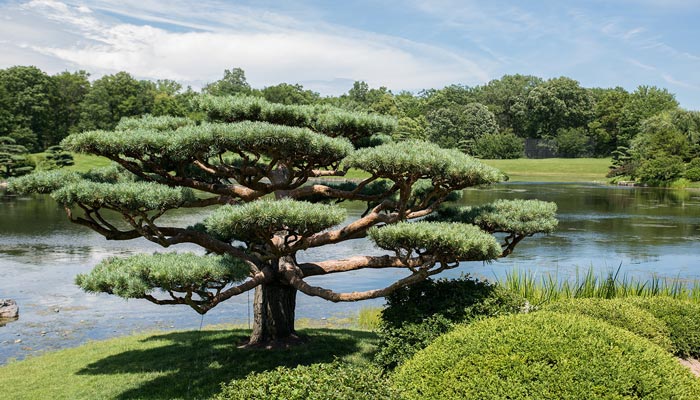 Explore the Beauty of Nature
Want to spend your summertime getting lost in the wilderness? There are countless destinations around Chicagoland sure to help stoke your love for the natural world. Our area's state parks —  including Starved Rock State Park, Kankakee River State Park, and Silver Springs State Park —  are known for their incredible trails and striking views. There are also local park districts and forest preserves across the area, as well as famous sites like the Morton Arboretum, the Garfield Park Conservatory, and the Chicago Botanic Garden.
Pick Up Your Favorite Fresh Produce
In the mood to find beautiful berries, apples, and veggies to help make your next summer meal really sing? Whether you want to pick your own fresh fruit or get to know the growers behind your favorite foods, summer in Chicagoland is a great chance to explore the area and find something fresh. In the mood to wander a farm and find your own crops? Why not check out a local farm or orchard, like Stade's Farm and Market, Valley Orchard, or The Pie Patch Farm, among others? If browsing a local farmers market is more your speed, you'll find plenty of amazing options all over the region. Out west, you'll find the Aurora Farmers Market, which is one of the oldest in the state of Illinois. In Chicago, you'll find regular farmers market events in neighborhoods all across the city, and even in the heart of the Loop.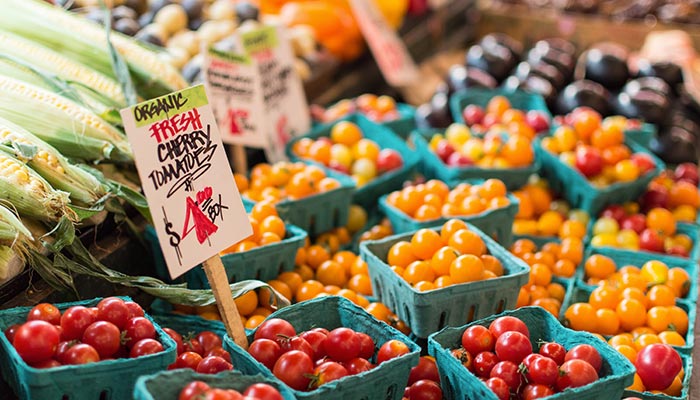 Enjoy a Day on the Water
In the mood to hit the high seas for an excursion on the waves? While Illinois is located smack-dab in between the east and west coasts, our area is still primed for thrillseekers looking to get out on the water. With easy access to Lake Michigan, Chicago is a great launching point for sailors, whether you want to take a sightseeing cruise or dock a boat of your own. Adventurers can also kayak or canoe in one of our local rivers, including the Chicago, Fox, and DuPage rivers. Away from Lake Michigan, there are also plenty of smaller lakes worth checking out, including Maple Lake, Tampier Lake, and many more.
Catch a Blockbuster at a Local Movie Theater
For days when it's too hot or too rainy to go outside, or you just want to see something on the big screen, why not check out what's playing at your local movie theater? There are countless beautiful and unique movie houses located all across Chicagoland, from the Logan Theatre in Logan Square, to the Music Box Theatre in Lakeview, to the classic Lake Theatre in Oak Park, to the Pickwick Theatre in Park Ridge.
Go On a Community Tour
Summer means longer days and warmer nights, perfect for going out and exploring. Even if you think you know all there is to know about your favorite Chicagoland community, there's sure to be a tour out there that helps you see a familiar area in a new way. From riverboat tours, to ghost tours, to prohibition tours, to pizza tours, to Segway tours, there are endless ways to get out and start learning more about the Chicago area. Around the region, you'll find plenty of local sightseeing opportunities, ranging from trolley tours in Naperville, Galena, and Elmhurst, to architectural tours of Oak Park.
Catch an Outdoor Concert
What could be a better way to wind down a summer day than by listening to tunes waft across the warm air? There are all sorts of amazing opportunities to enjoy outdoor concerts in Chicago, ranging from the free summer concert series in Millennium Park, to the spectacular shows hosted at Huntington Bank Pavilion at Northerly Island, Wrigley Field, or Guaranteed Rate Field. Around the area, you'll also find other incredible outdoor concert venues with a fantastic collection of acts, including RiverEdge Park in Aurora and the Hollywood Casino Amphitheater in Tinley Park.
Baird & Warner: Helping You Discover Chicagoland Since 1855
At Baird & Warner, we're all about connecting people with the best things to see, do, and experience around Chicagoland. After all, we've been a part of this community since 1855. That's a lot of beautiful summer days under our belt!
Whether you're looking for a new home, or just a recommendation on a hidden gem to try out this spring, talk to your local Baird & Warner agent. We get you, and we're here to help you find exactly what you're looking for — while making the experience easier, at every step of the way.