Located about 35 miles west of Chicago, Aurora is one of the most unique spots you'll find anywhere in Chicagoland.
An impressive city in its own right, Aurora is spread out around the Fox River. Primarily located in Kane County, parts of Aurora also fall into DuPage, Will, and Kendall counties.
Nicknamed the "City of Lights," Aurora offers the best of suburban and city living in one convenient area, boasting a vibrant downtown area, as well as easy access to nature and plenty of unique attractions, ranging from museums to casinos.
So, what should be on your "bucket list" of things to see and do in Aurora? Here are ten of the "can't miss" sites and experiences that make this Illinois city truly stand out:
1.) Get In Touch With the Land at Abbey Farms
With its close proximity to the bountiful Fox River, the Aurora area has long been a center for farming. Today, local destinations like Abbey Farms continue to allow Aurora's agricultural history to thrive and flourish — while also helping new audiences connect with the land in inspiring ways. Since opening up to the public in 1949, Abbey Farms has become a popular spot for locals and tourists alike to visit during all seasons. Whether you want to pick your own Christmas tree in the winter, find the perfect pumpkin for the fall, or try a locally made donut or jam in the summer, Abbey Farms is always worth a visit.
To see a calendar of upcoming events and learn about the history of this not-for-profit farm, you can visit its official site, here.
2.) See a Show at the Paramount Theatre
There's nothing like experiencing the magic of live theater or dance — especially when you're sitting in the audience of a stunning venue like the Paramount Theatre. This historic theater is known equally well for its breathtaking Art Deco and Venetian design elements as it is for the world-class productions that it presents every season. In addition to professional stagings of new and classic musicals, the Paramount also hosts touring acts, film screenings, and community events, as well as art classes and summer camps.
Want to learn more about the Paramount Theatre or see what's playing? You can visit the venue's official site, here.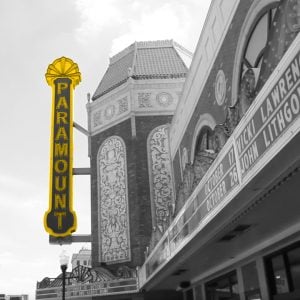 3.) Celebrate Music at RiverEdge Park
Located on the banks of the Fox River, RiverEdge Park is one of the most popular outdoor music venues in Chicagoland. In addition to its ever-changing lineup of famous headlining acts, the pavilion at RiverEdge hosts a number of beloved local festivals throughout the year, including the Two Brothers Summer Festival and Blues on the Fox, a celebration of Aurora's rich history and connection to the Chicagoland Blues music scene.
To view seating charts, plan your visit, or find more information about upcoming performances, check out RiverEdge Park's official site, here.
4.) Experience All That Phillips Park Has to Offer
One of the crown jewels of the Aurora area, Phillips Park is home to plenty of incredible outdoor attractions, sure to keep you coming back again and again. Spread out over 325 acres, Phillips Park is home to a free zoo, a championship caliber 18-hole golf course, a seasonal aquatic center, an enormous BMX/skate park, and a renovated sunken garden. The park also offers easy access to the sights and sounds of Mastodon Lake, thanks to extensive trails and boat docking areas.
Want to start planning your Phillips Park adventure? You can keep exploring all that this outdoor wonderland has to offer on its City of Aurora page, here.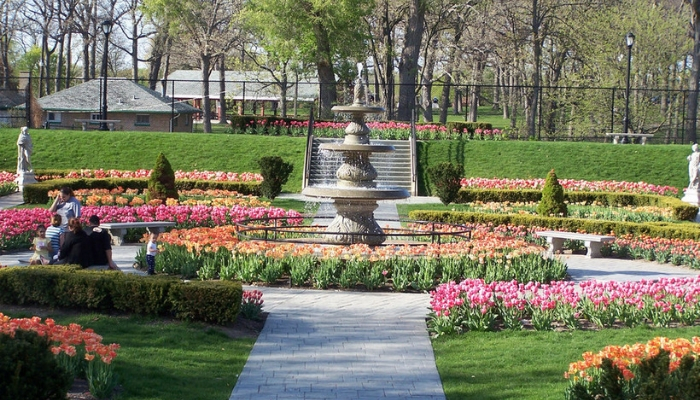 5.) Let It Ride at Hollywood Casino
Who says you need to escape to Vegas to experience all the glitz and glamour of a classic casino? Nestled on New York Street, in downtown Aurora, Hollywood Casino offers fun at every corner, with more than a thousand slot machines, featured table games, and a professional poker room, as well as live entertainment and dining at four different venues, including a sprawling buffet and an upscale steakhouse.
To learn more about Hollywood Casino Aurora or to plan your trip, you can visit the destination's official site, here.
6.) Cool Off at a Local Water Park
Are you a fan of water parks and pools? Whether you're looking for serious waterslide thrills or a more relaxing day in the waves, Aurora has several different water parks to add to your "must-see" list. Co-owned with the City of Aurora, Splash Country Water Park offers more than enough family-friendly features to keep you and yours entertained, including multiple massive water slides, two volleyball courts, and the second longest "lazy river" course in Illinois. To keep the fun going all year round, the nearby Vaughan Aquatic Center boasts an indoor water park, an eight-lane lap pool, and other fun features.  
7.) Experience History at the Aurora Regional Fire Museum
The Aurora Regional Fire Museum is an interactive and hands-on way to learn about history. Housed in a restored fire station dating back to 1894, the Regional Fire Museum offers plenty of great opportunities for kids and adults to explore local history and learn about fire safety and equipment. The museum features a wide variety of interactive exhibits, displays, and multimedia presentations, as well as a fun discovery room for young children.
To plan your visit or see what this unique local museum has on display, check out its Enjoy Illinois page, here.
8.) Explore the Fox River Valley at the Red Oak Nature Center
Illinois is known for its natural wonders and incredible outdoor sights. But there are a few natural features that you don't get to see too often around Chicagoland. For example? There's only one known cave in all of Kane County, Illinois — and it's located in Aurora, where it's part of the Red Oak Nature Center. In addition to accessing the Chicagoland area's only known cave, Red Oak gives visitors the chance to witness the beauty of the Fox River valley up close. Highlights of the Nature Center include a gorgeous Fox River observation deck, multiple hiking trails, and a variety of hands-on seasonal exhibits.
To see photos, explore the Nature Center, or plan your visit, you can visit Red Oak's official site, available here.
9.) Sample the Soft Serve at Banana Split, Inc.
A local legend that has earned glowing reviews on Yelp, TripAdvisor, and Facebook, Banana Split, Inc. is an Aurora-area staple. Located right across from Garfield Park, this unassuming window-service joint has been serving up famous frozen treats since the early '80s. Offering soft serve cones, ice cream by the pint, and its namesake sundae, no warm spring day in Aurora is complete without a stop at Banana Split. The shop is open seasonally, usually from the end of February to mid-October.
To see a menu or learn more about what makes this local spot stand out, you can visit Banana Split, Inc.'s official site, here.

10.) Hunt for Deals at One of Aurora's Shopping Destinations
Have you been looking for a beautiful piece handmade by a local artisan? On the hunt for a designer label straight off the runway? Whatever you may be looking for, in Aurora, your next favorite find is always one quick shopping spree away. As home to Fox Valley Mall and the Chicago Premium Outlets, the Aurora area has long been a go-to destination for fashionistas and bargain hunters from across Chicagoland. Looking to shop a little more local? Downtown Aurora also hosts a weekly farmers market during the summer and fall months. Running for more than 100 years, the Aurora Farmers Market is one of the oldest farmers markets in the state of Illinois, and plays host to a wide variety of growers, makers, and craftspeople each week.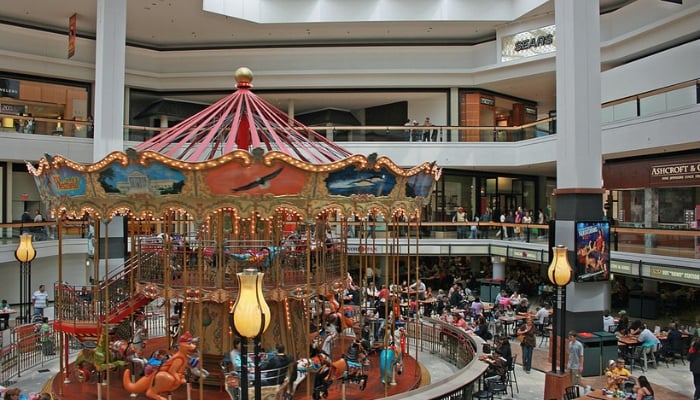 Interested in Learning More About Aurora?
Be sure to read up on this thriving area's housing and market stats using our handy guide to Aurora real estate, available here.