For Lisa Kon, the managing broker of Baird & Warner Edgebrook, real estate really is a family affair.
Lisa followed in her mother's footsteps and began her career in 1989 with a small real estate firm. A few years later, her mother moved to Baird & Warner, and Lisa went with her, taking on a position as a licensed assistant at Baird & Warner. Before long, she struck out on her own, and became a top producer in Baird & Warner's North Center office. One success led to another, and Lisa found herself on the path to becoming the managing broker of the Edgebrook office, a role she has proudly held since 2006.
And Lisa has passed her passion for real estate on to the next generation, as well. Her son, Teddy, is a loan officer with Key Mortgage Services.
With more than 25 years of history behind her, helping agents grow with Baird & Warner is personal for Lisa. Spend even a few minutes speaking with her, and you get a sense of her enthusiasm, her knowledge, and her love for helping others succeed in the company that has given her so much.
"I believe that each and every one of my brokers has the ability to achieve the highest level of success," Lisa says. "Each and every one is so important, and I want everyone to be validated. I believe in leading with confidence and excitement."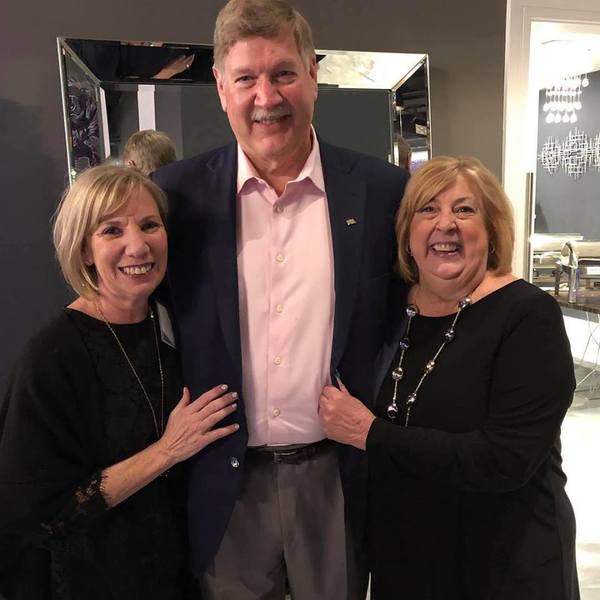 "Confidence" and "excitement" — these are words that instantly come to mind when you visit the offices of Baird & Warner Edgebrook.
The office is centrally located in a prime position to service many different communities, including Sauganash, Wildwood, Jefferson Park, Niles, Lincolnwood, Skokie, and Peterson Woods, to name just a few.
"We are literally on the edge of where the city meets the suburbs," Lisa explains. "So we have this unique ability to work with and identify with both groups."
The broker associates of Baird & Warner Edgebrook are the best-trained sales team in their market and handle all aspects of real estate, including single-family homes, condominiums, townhomes, land acquisitions, new construction, multi-family-investment, rentals, and commercial sales. The members of this multi-talented team bring a wide variety of experiences and skill sets to the table. For example, Edgebrook is home to brokers offering service in many different languages, including Arabic, Korean, Polish, Spanish, Serbian, Chinese, Romanian, Greek, Italian, Farsi, and Tagalog.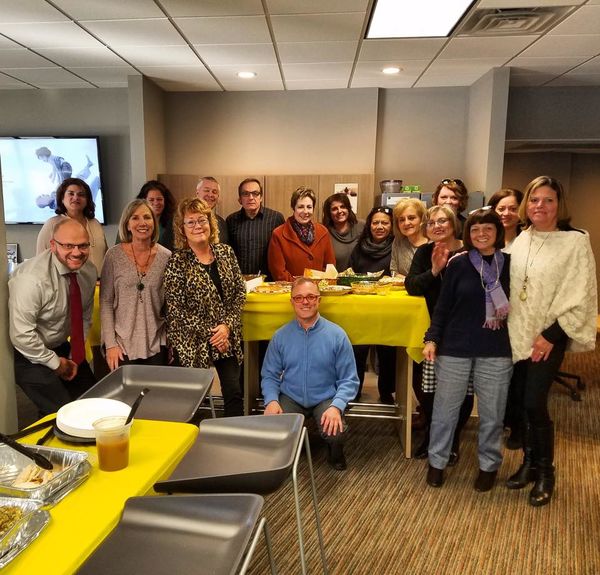 Lisa describes the group at Edgebrook as a team of "serious real estate nerds" who bring everything they have to their clients around Chicagoland.
"It's the energy," she says. "You feel it when you walk in the door. You feel the energy when you speak to an Edgebrook agent. We have a group of brokers who are highly competitive but are even more collaborative."
And there are plenty of success stories to go around at Baird & Warner Edgebrook.
In recent years, the office has attained record­-breaking numbers in both volume and units, along with the highest production per agent in the local marketplace, according to Lisa. As a managing broker, she also loves to spotlight individuals, as well.
"I think what is super cool about agents at our office is that our 'top' agents were our 'new to the business agents' in 2006, 2007, 2009," Lisa says. "Their business is increasing year after year. One experienced agent who came from a competitor literally said: 'It's like I was at Walmart and now landed at Nordstrom.' He has almost doubled his business in his first year with us!"
As an office, Edgebrook loves to help its administrators and brokers shine. This group is highly active on social media, including Facebook, Instagram, and Twitter. Scroll through Edgebrook's feed, and you'll see not only listings and open houses, but posts that have a real, personal touch. "Happy birthday" wishes to the staff. "Baird-iversary" messages, celebrating when agents joined the company. Broker spotlights and profiles.
Outside the office, Lisa and the rest of the Edgebrook office put the focus on fun. Every year, the office attends a Cubs game together. At other times, agents enjoy Chicago boat cruises together, as well as dinners, drink nights, casino nights, and plays at local theaters.
The team at Baird & Warner Edgebrook also comes together to give back to their community. Every year, the Edgebrook team organizes and runs the Baird & Warner Paint Edgebrook Pink 5K Fun Run & Walk, to raise money and create support for breast cancer research and treatment. The Edgebrook office has hosted this event seven years in a row, and has raised more than $150,000. This year's race is scheduled for June 2019. Edgebrook is also a big supporter of the Danny Did Foundation, and participates in coat drives and food drives for local charities throughout the year. The office also holds a giving tree for Cornerstone Community Outreach, and team members regularly come together to pack meals for Feed My Starving Children.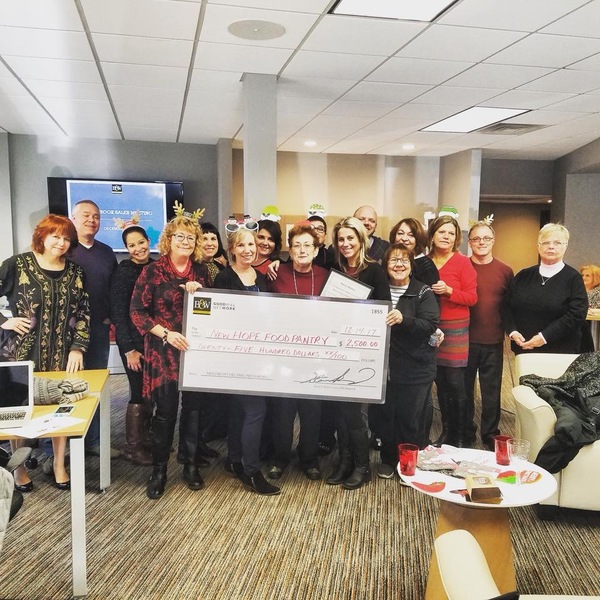 As a managing broker, Lisa's philosophy is to be present, be involved, and be informed. You see this same level of care, love, and attention to detail in all of the things Baird & Warner Edgebrook accomplishes. This office is not just a group of 80 brokers, administrators, and loan officers. It's a family, which comes together to have fun, make a difference, and work hard.
Lisa tells a story of a broker who came to Edgebrook from another brokerage. After just about a week with the office, Lisa explains, "she already has three listings and a sale."
"She came in my office the other day to thank me for the support. She loves being able to have her manager as a coach, guide, and support system!"
"And that," Lisa says, "is truly what it is all about."