With its office proudly standing on the border of Glenview and Northbrook, Illinois, Baird & Warner Glenbrook is perfectly situated to service clients all over the North Shore and the Northwest Suburbs, including the communities of Deerfield, Arlington Heights, Bannockburn, Niles, Mount Prospect, and Wilmette, to name just a few.
Widely regarded as the local experts in their market, the team at Baird & Warner Glenbrook is known for putting the needs of its clients first, assisting buyers in securing the right home under the most ideal terms and allowing sellers to obtain the best price in the shortest amount of time, as smoothly and conveniently as possible.
And this office truly seems to have found a winning formula for success.
As managing broker Ian Robinson explains, local markets were down 8 to 14 percent in 2018. Meanwhile, the Glenbrook office was up 30 to 40 percent—beating the local markets by more than 50 percent for the year.
"When other area real estate offices' business went down, ours went up," Ian says. "And most of our agents did more business in 2018."
Speak to Ian for even a few minutes, and you can truly get a sense of the pride he feels in the broker associates and support staff of Baird & Warner Glenbrook.
It's all summed up by one leadership philosophy he lives by as a managing broker: "Take care of the people first, and the finances will work out."
In so many ways, Baird & Warner Glenbrook is a people-first office—both for the clients that it serves, and the team members who call it home.
"We have built a community of people who are kind, generous, helpful, and genuine," Ian says. "It is truly a family working together. The top agents will jump in and help a brand new agent, or help each other. Our staff gets along incredibly well. It is truly special."
As a managing broker, Ian makes it his mission to provide a safe, supportive, and educational office culture for his broker associates. From brand new agents to seasoned professionals, Ian offers individualized guidance and coaching to help each and every person at Baird & Warner Glenbrook grow their business and reach new levels of success.
And it doesn't take long for new agents to notice the Baird & Warner difference. This is especially true for broker associates who make the switch from another firm.
"We have had many agents join us from other brokerages and do substantially more business with us. In fact, many agents on our roster in 2018 did more business than they did in 2017 with their old firm," Ian says. "Two of my top ten agents joined me after being at two other brokerages and getting nowhere. They have taken off in our environment, and are both doing over 25 transactions a year now."
"Ian has quickly proven to be indispensable to me, by helping me put together a game plan of efficient marketing and reminding me to utilize the best of my personal resources and skills in this industry," says broker associate Alexandra Korompilas. "It has helped me immensely to build a great foundation for my business, allowing for immediate success and benefits and a great stepping stone into a successful future."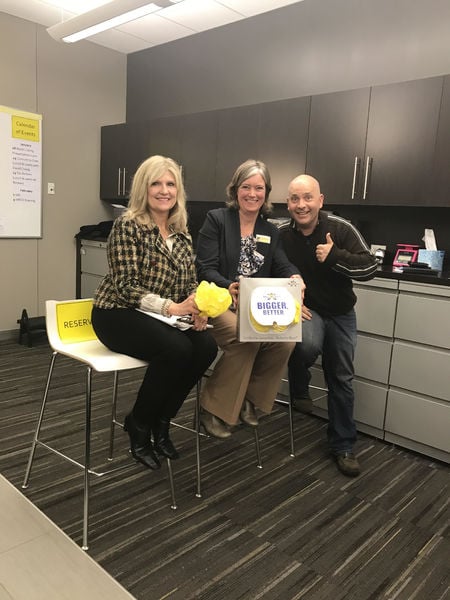 "I only have wonderful things to say about Ian and our life-changing decision to follow him to the Baird & Warner Glenbrook real estate office," agrees broker associate Connie Fuller. "He is definitely the best managing broker I have ever had in my 37 years of selling real estate. He has all the attributes of what I think a leader should have. He is knowledgeable, encouraging, caring, driving, determined, understanding, helpful, and excited about his role."
Ian and the team members of Baird & Warner Glenbrook have also translated their passion for real estate education into the digital space. Baird & Warner Glenbrook boasts a top-of-the-line website and plenty of online resources, perfect for new broker associates or for anyone considering launching a career in real estate. This office is also active on Facebook, where it shares insights and knowledge in both English and Spanish. Want to take a virtual tour of the Glenbrook office space or hear more testimonials from agents? Just follow the Glenbrook office on YouTube or visit JoinBWGB.com.
Baird & Warner Glenbrook brings people together offline, as well. The Glenbrook office has created a culture that encourages going into the office to work. There is a real feeling of energy and camaraderie in this office, a high level of team spirit that is truly motivational.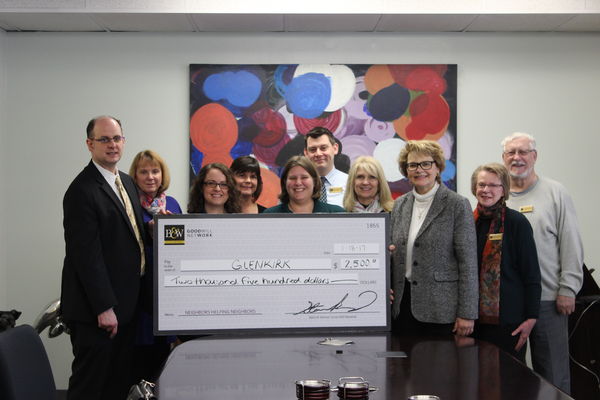 Outside the office, team members of Baird & Warner Glenbrook can often be found breaking bread together at local restaurants or participating in charitable activities. This office has provided enormous support to Glenkirk, an organization that empowers community members with intellectual and developmental disabilities, as well as Open Communities, a fair housing organization.
In all, Baird & Warner Glenbrook is an office that team members are truly proud to call home.
"People often say it sounds like it's so wonderful that it can't be real," Ian laughs. "It is!"