Spend any time exploring Naperville, Illinois, and you'll find a little bit of everything — both tranquil forests and bustling streets, plus historic homes, and cutting edge buildings.
This wonderful diversity of architecture and experiences is just one of the many things that Baird & Warner Naperville Managing Broker Bill Gill loves about his community.

"We have all the amenities of a modern city and all the charm of a small town," Bill says. "You will find everything from antique stores to modern boutiques, Victorian homes to ultra-modern homes, 800 square-foot ranch homes to 20,000 square foot estates."
Nestled along the DuPage River, about 28 miles west of Chicago, Naperville is a community rooted in history, one that is still growing and changing as it heads into the future. The fourth largest city in Illinois, Naperville has garnered plenty of national attention. Money magazine has listed it among the "Best Small Cities to Live In." Forbes has called it "The Next Hot Foodie Town." And Livability has ranked it as one of the "Top 100 Best Places to Live."
That's a lot of buzz for one city! Fortunately, the talented team at the Baird & Warner Naperville Office has always set a standard for excellence to match.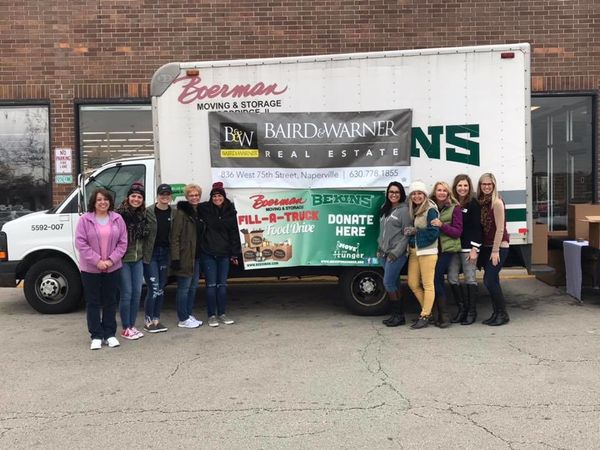 Baird & Warner Naperville has the majority of market share in Naperville — buying and selling more homes than any other real estate brokerage in the area.
"Our Naperville office had over 2,600 real estate transactions last year," says Bill. "This represents the most of any other brokerage in Naperville and surrounding communities."
This vibrant, active office is home to about 250 agents, and offers a full-service approach to each and every real estate transaction, with sales and marketing, title and home services, and mortgage representatives all available in-house as part of Baird & Warner's unique "One Company" approach.
Baird & Warner Naperville truly is a part of the community, having fulfilled the real estate needs of the western suburbs and beyond for more than 50 years. In fact, Baird & Warner is the longest standing real estate member in the Naperville Chamber of Commerce.
And this office's contributions to the community go beyond business. Indeed, the philanthropic spirit is alive and well in Naperville, and this office is constantly engaging in efforts to support its community.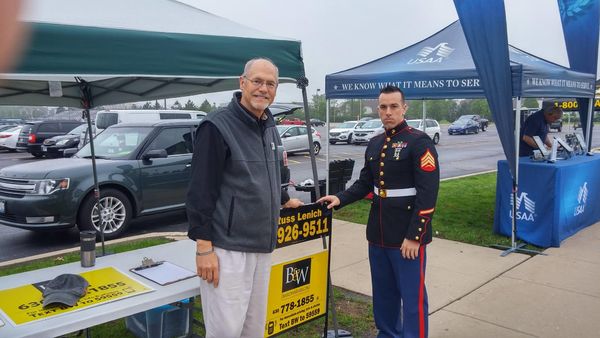 "We do an annual food drive, annual coat drive, hand out gift cards for Christmas with 360 Youth Services, support Naperville Responds for Veterans, and we volunteer at the local food pantry," Bill notes. "This year we were able to present a donation for $24,000 to 360 Youth Services here in Naperville through our Good Will Network."
Baird & Warner Naperville also takes great strides to create a real sense of community. The office is a major sponsor of Naperville's famous "Ribfest," for example, along with other community organizations and initiatives. And every year, the office holds a pretty standout event of its own.
"We have an annual Family Fun Day where everyone is encouraged to bring members of their families — children, mothers, fathers, spouses," says Office Administrator Ginny Jackson. "We all come together at the office for a pizza party. Our Managing Broker Bill Gill collects fire trucks and brings one every year for the kids to climb around on."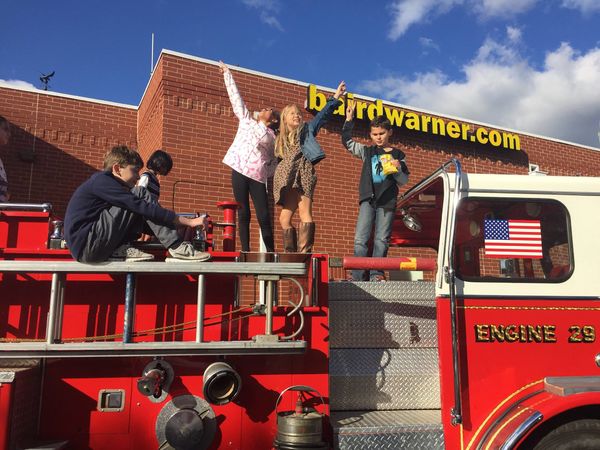 Bringing the office together is one of Bill's favorite things about being a Managing Broker.
"If you're going to be in real estate and you are managing broker, you're never done attracting agents to your office," he says.
"My philosophy is based on that of Ken Blanchard, author of Situational Leadership and The One Minute Manager," he notes. "If you're going to be a leader, you need to understand what's important to everyone you work with and help them achieve their goals."
As a non-selling, noncompeting manager, Bill is a highly skilled coach with one goal in mind: the success of every single agent in his office.
"Bill sets the bar high and gives you the support and training needed to get you there," says Broker Associate Jim Bergeron. "Even more important, the work environment that he has created here in the office is fantastic."
Broker Associate Julie Kaczor agrees.
"The culture Bill has established in our office is one of professionalism and collaboration," she says. "He's always there to talk through obstacles that arise, giving me the boost I need to tackle any issues with confidence… I think I speak for everyone in the office when I say that we consider Bill to be a friend as much as our Managing Broker."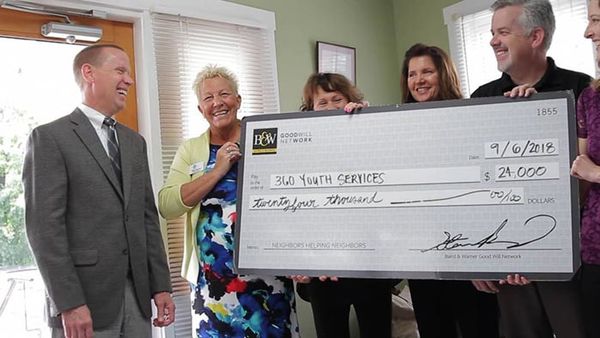 When you think about Baird & Warner Naperville, you can't help but think about community — both the warm and welcoming environment of the office itself, and the many ways that these amazing agents contribute to the wonderful area where they live and work.
Want to learn more about what sets Naperville apart? Be sure to follow Baird & Warner Naperville on social media, including Facebook and Instagram. Or get to know your local Naperville broker on the office's official website, available here.