The Lincoln Park neighborhood of Chicago is famous for its incredible restaurants, stunning architecture, and world-renowned zoo.
And just as much a part of the neighborhood are the many team members of Baird & Warner Lincoln Park, who have been fulfilling the real estate needs of Chicago's north side and beyond for more than 30 years.
Baird & Warner Lincoln Park offers a full service approach to every real estate transaction. From sales and marketing to title and home services, this office has its clients' entire transaction covered. This also includes mortgage representatives, who are available to provide convenient and confidential financial counseling.
Though it is steeped in the history of this iconic Chicago community, the Baird & Warner Lincoln Park office isn't afraid of moving into the future.
Case in point? The Baird & Warner Lincoln Park Office is in the process of one very lofty move.
"We're currently in the process of building out a new, larger office space at 2532 N. Lincoln Ave. in the brand new Elevate Lincoln Park building," explains assistant manager Erik Schwinger. "This move will allow us to continue to grow and ELEVATE our clients' experience!"
Growth has always been part of the process for Baird & Warner Lincoln Park, which prides itself on helping to develop the many talented brokers based out of the office.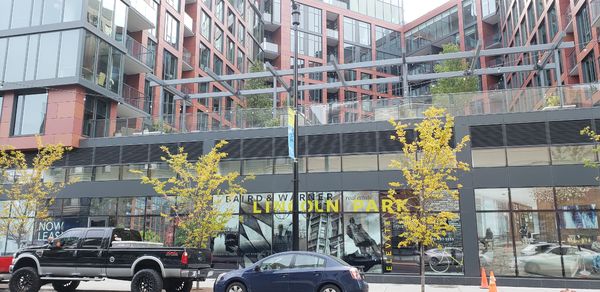 The Lincoln Park office has a team of three managers (a non-competing managing broker, one sales support manager, and one assistant manager), who not only provide unparalleled group trainings and one-on-one coaching in the office, but are also available evenings and weekends to advise brokers on any and all questions or situations.
"We've had the Chicago Agent Rookie of the Year and co-company wide Rookies of the Year in the past four years," Schwinger says. "This speaks to how we empower our new agents to reach a high level of success quickly!"
The active role taken by managing broker David Bailey plays a significant part in this success, Schwinger and other team members say .
"In twelve years in real estate, I've never worked with a managing broker who was more invested in my success than David," writes broker associate Courtney Welsch on Instagram. "I can always count on him to give me fresh business ideas and sound, concise advice."
A native of Connecticut, David was raised in a real estate family, discovering his passion for the industry at a young age, as he witnessed his father's success in building a thriving brokerage.
David is committed to the success of his agents. He focuses on a positive management style, offering support and mentorship in all aspects of the real estate industry including social media, technology, market analysis, sales, client relations, and marketing.
David works with every agent to help grow their business, and takes a personal interest in helping them move forward on their desired career paths, leveraging his experience as a top producing sales broker and his passion for training and coaching to guide his brokers towards their professional goals. 
"Information and training is the cornerstone of the office, from our state-of-the-art new agent classes to our weekly office meetings" writes broker associate John Irwin. "But David's open door policy for brokers is what truly sets our office apart. He takes a true interest in each of us, and his knowledge and guidance are invaluable."
"Information and training is the cornerstone of the office, from our state-of-the-art new agent classes to our weekly office meetings"
David also makes it his goal to keep his management approach fresh and his team motivated and inspired.
To this end, spend any time with the brokers and loan officers of Baird & Warner Lincoln Park, and you'll notice a true feeling of community, not only in the office, but at social and charitable events.
For instance, did you know these real estate powerhouses are also a powerful force on the softball diamond?
"We are the reigning champs of the Baird & Warner inter-office summer softball league," says Schwinger. "It speaks to our teamwork and camaraderie that we enjoy getting out there to play together as a team, regardless of physical ability. Nobody is made to feel silly or embarrassed, we just have fun!"
Beyond softball, Baird & Warner Lincoln Park agents have been known to hit the links together — and some especially "Tough Mudders" have even made a day out of rigorous obstacle racing.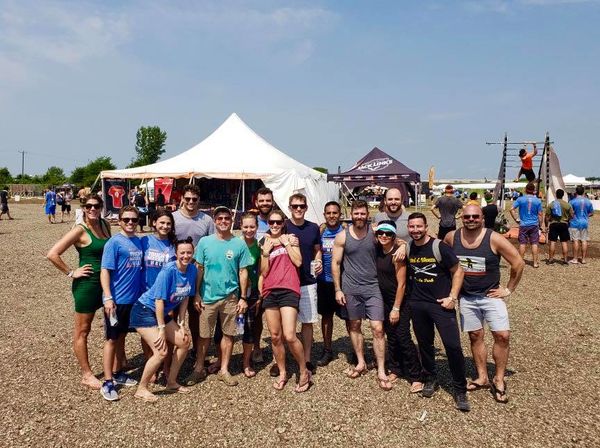 Baird & Warner Lincoln Park also makes it a point to give back to their vibrant community as often as possible.
"We participate in fundraising and charity events like Habitat for Humanity and host a big fundraiser every year called ProHOWbition, where we raise money for Housing Opportunities for Women," says Schwinger. On top of that, Lincoln Park hosts a giving tree during the holidays, and donates hundreds of presents to children in need.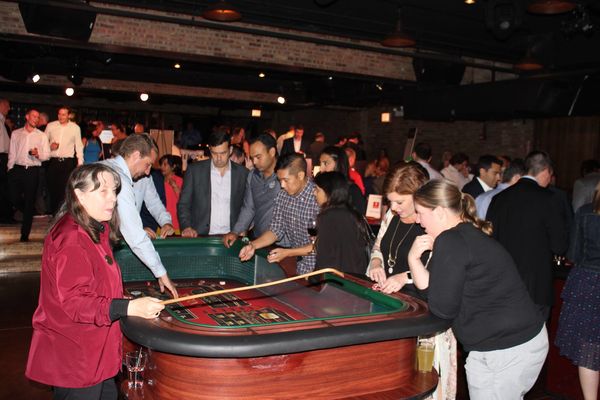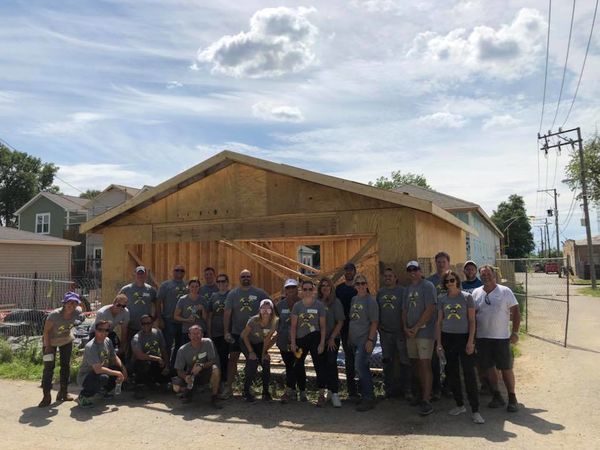 Taking everything into consideration, moving into the Elevate Lincoln Park building truly does seem to be a great fit for this Baird & Warner office. After all, the team members of this office do everything they can to lift up and support one another, just as they do for their clients and their Chicagoland community every day.
Want to learn more about Baird & Warner Lincoln Park? You can get in touch with this office on Facebook or Instagram, or visit their official website.