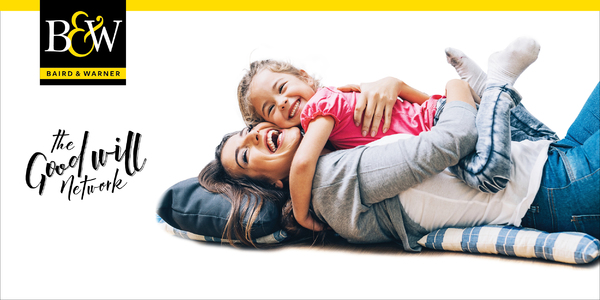 5 local housing-related nonprofits in Chicagoland received $24,000 grants from the Good Will Network, Baird & Warner's philanthropic arm. We traveled to each of the winners and surprised them with the grant, Publishers-Clearing-House-style (complete with an oversized novelty check). Watch the video.
Since its founding in 2002, the Good Will Network has donated $2.4 million and thousands of volunteer hours to housing-related nonprofits in Chicagoland. Each year, the Good Will Network's $24K of Solid Good giving campaign awards the grants after Baird & Warner agents and employees nominate charities and the public then votes. There's nothing more uplifting than knowing organizations in our communities that support our neighbors in need will be able to have an even greater impact. Read about the work this year's winners do and find out how they plan to use their grants.
The 2018 $24K of Solid Good Winners are:
A Safe Place, Zion — providing emergency shelter and services to victims of domestic abuse.
Safe Families for Children, Chicago — coordinating host families to temporarily host children whose families are in crisis.
Bridge Communities, Glen Ellyn — helping transition homeless families, 90 percent of which are headed by single mothers, to self sufficiency.
360 Youth Services, Naperville — providing young people experiencing homelessness with transitional housing and substance use and prevention education.
Almost Home Kids, Chicago — providing transitional care for children with complicated healthcare needs between hospital stays and preparing their family's home.
We're grateful for these organizations doing this work and acting on the goodwill that exists in our communities. And we're proud to support them, because for us, Chicago is more than just a market — it's home.