We're not quite sure how to quantify the incredible amount of clothing Baird & Warner agents and employees donated to the Veterans Association of Real Estate Professionals during our clothing drive. 70 boxes, seven car loads, countless items of clothing.  
No matter what metric you use, it's an amazing accomplishment, and we're so proud of the Baird & Warner family for this incredible outpouring of support.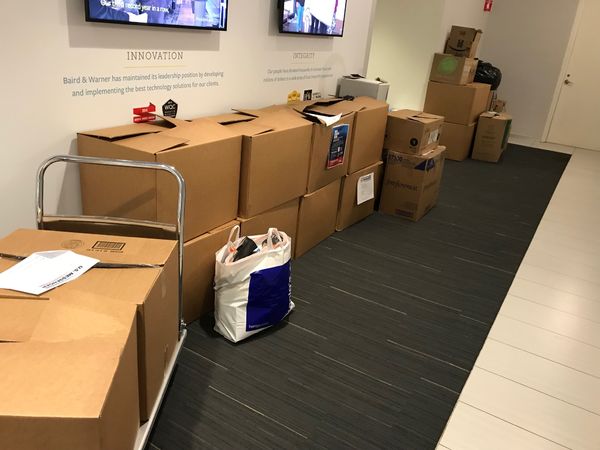 Boxes of clothing donated by Baird & Warner offices.
"It speaks to what I love about Baird & Warner," said company historian Lucy Baird. "We're not only a dominant force in our industry, but a dominant force at giving back to our communities,"
The clothing was donated to the Jesse Brown VA Medical Center in Chicago. "Building partnerships within the community is extremely important," said Don Jackson, a volunteer coordinator there. The hospital serves about 400 veterans each month with clothing vouchers, which aren't enough to satisfy the need.
What's is extraordinary about donations given directly to the hospital, Jackson said, is that you can see the impact companies like Baird & Warner have as veterans throughout the medical facility benefit from the clothing. "It's humbling to see companies support and thank veterans within their community."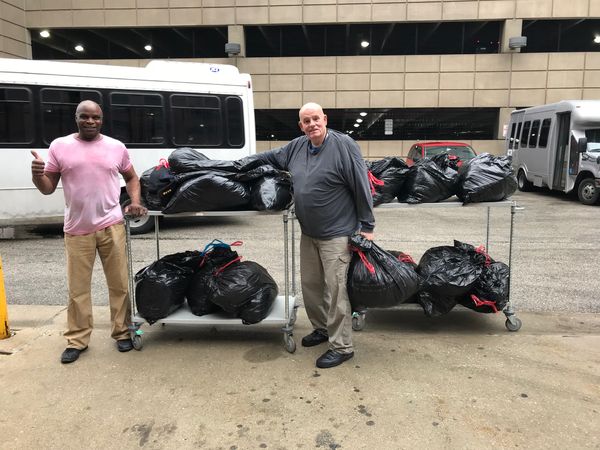 VAREP volunteers unloading donated clothing.