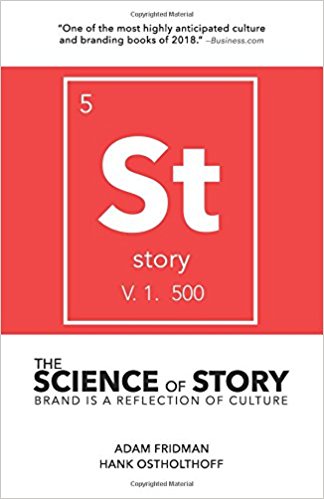 "The Science of Story," a culture and branding bestseller published in January of 2018, features Baird & Warner as a leading example of companies successfully leveraging their culture to craft the purpose of their brand, both with consumers and within the walls of their business.
"'The Science of Story' evolved during a two-year odyssey during which we interviewed leaders of more than 500 companies, probing them for the 'secret sauce' that made them so successful," writes author Adam Fridman.
As a dominant force in Chicagoland real estate for more than 163 years and a winner of six consecutive Top Workplace awards, Baird & Warner is highlighted for understanding the importance of a strong company culture. "Behind every great company is a culture created by the professionals who are living its experiences and sharing the stories that define it," says president and CEO Steve Baird in the book. By celebrating their exceptional strengths and empowering our broker associates and employees to be the best they can be, we create something extraordinary."
Baird & Warner's brand purpose — making real estate easier — is a direct result of its culture. "Consumers and broker associates alike told us that real estate is confusing, stressful, and complicated." explains SVP Marketing Peter Papakyriacou. So we've made the commitment across all business units and across all levels of management that anything we work on, any service or tool we purchase, strategy we devise, or process we implement, will have to pass through the filter of 'does this make it easier?"
Since launching two years ago, the adoption of the 'easier' purpose has been truly remarkable. It's resonated at the most foundational level and created a unifying focus for the company because it's simply the right thing to do — and doing the right thing is the cornerstone of Baird & Warner's corporate values. "We are a team of like-minded yet unique individuals working together to make it easier for homebuyers and sellers across Chicagoland to achieve their real estate dreams," adds Peter. "And that's incredibly rewarding."
"Science of Story," featuring case studies on other remarkable brands like Patagonia, Shure, and Freshii, is available through Amazon.