There are so many options to get your dessert fix in Chicago, it's impossible to know where to start. So we did some research and put together a list of the sweets spots that you need to have on your bucket list!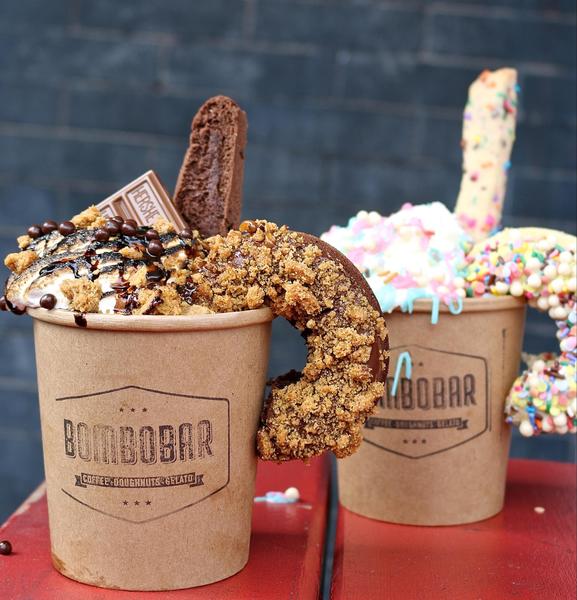 BomboBar
Home of the Bombolini, a cream-filled Italian donut. With flavors like vanilla cream, PB&J, Nutella, and salted caramel, it's easy to see why this cute little walk-up window is so popular. You can also get gelato in waffle cones, gelato cookie sandwiches, and tell all your friends you had your first Nutella calzone!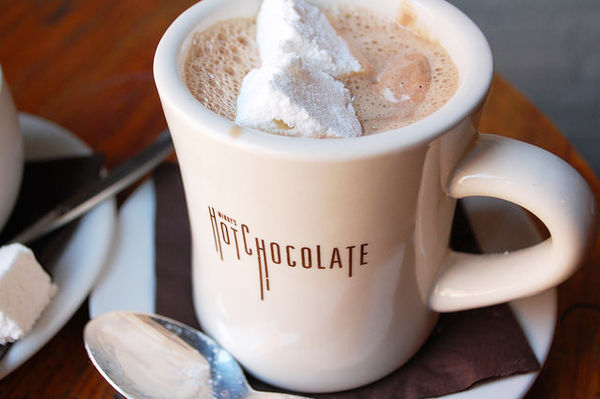 Mindy's Hot Chocolate
This Bucktown favorite is a must for chocoholics. The restaurant serves all kinds of fare, but the dessert menu lets you pick from milkshake flavors like mint chip and malted coffee cocoa nib or ice cream flavors like s'mores and buttermilk lemon curd. You can also just order a flight of sweets like dark chocolate pots de crème with mint hot chocolate and Oreo whoopie pie.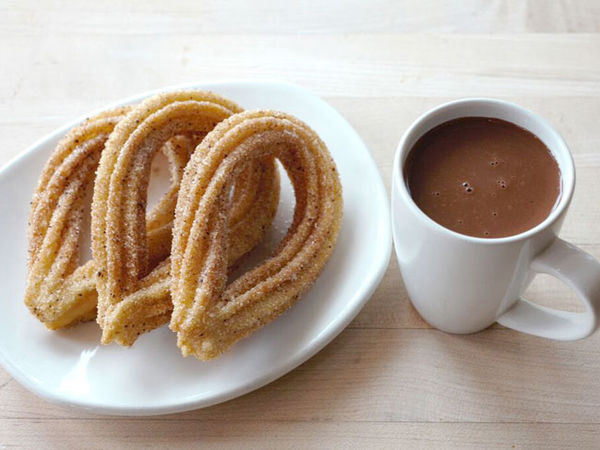 Churros at Xoco
A winter staple, these sugary, fried-dough pieces of heaven called churros are meant to be dipped in Mexican hot chocolate. The hot chocolate has a hint of chili pepper for some much-needed heat during Chicago winters.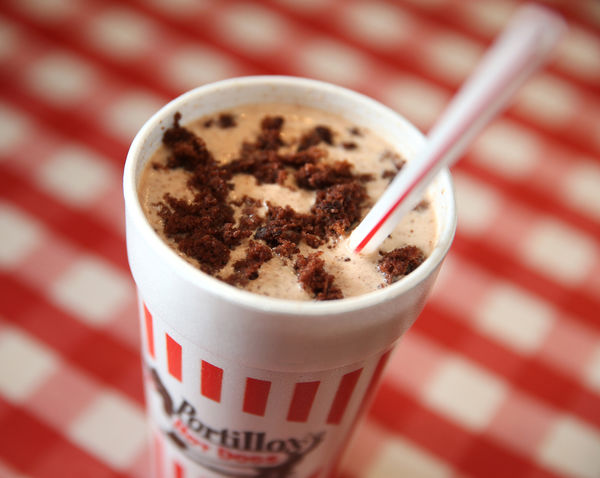 Cake Shake
at Portillo's
This quick pick-up shake is a Chicago staple. The chocolate cake shake is better than any chocolate shake you've ever had. Trust us. The new lemon cake shake has also been added to the menu, – it's the perfect autumn treat for your after work commute.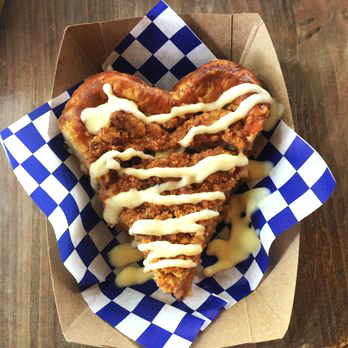 Pie at Bang Bang Pie Shop
The flavors at Bang Bang vary seasonally, but the pie is always the best in Chicago. In Autumn, sage pumpkin pie and sweet potato pie will do wonders to bring the season's charm to your taste buds.

Chocolate Beignet
at The Duck Inn
These deep-fried pastries are a staple in New Orleans, but the ones at The Duck Inn are even more special! These little chocolate puffs of heaven come with peanut butter ice cream and roasted banana anglaise for a dessert experience you have to try at least once in your life.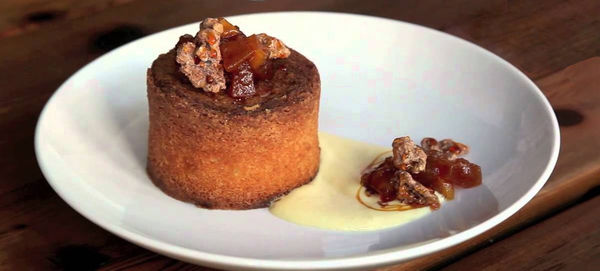 Basque Cake at The Bristol
One of the best pastry chefs in Chicago makes this cake from the Basque region of Spain. It's warm, moist, and creamier than a traditional cake and served with vanilla Chantilly crème, seasonal fruit, and candied walnuts. A must try for any cake lover.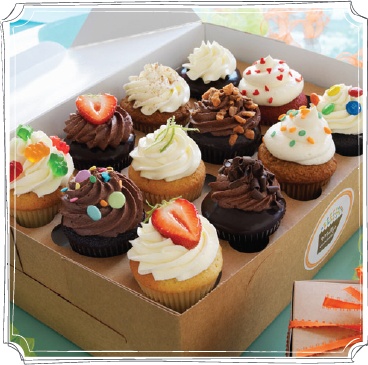 Molly's Cupcakes
The go-to cupcake bakery for Chicagoans, Molly's offers any flavor your heart desires. Favorites are Raspberry and Cream, Crème Brulee, and The Ron Bennington, a chocolate cupcake with peanut butter filling, chocolate ganache, and butterscotch topping.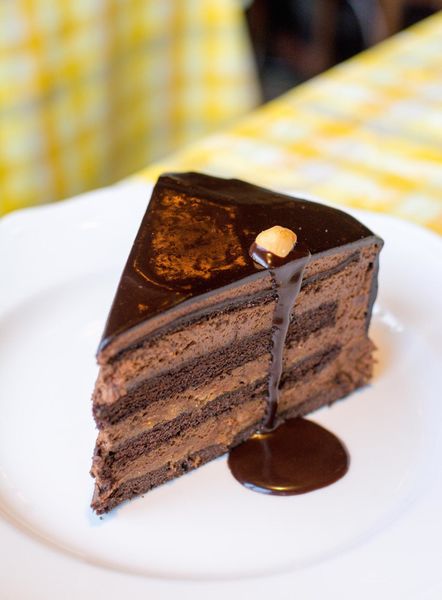 Chocolate Cake
at Formento's
A chocoholic dream, this moist chocolate cake is multi-layered with soft, dark chocolate mousse and smooth hazelnut praline. One of the best chocolate cakes you'll ever have in your life!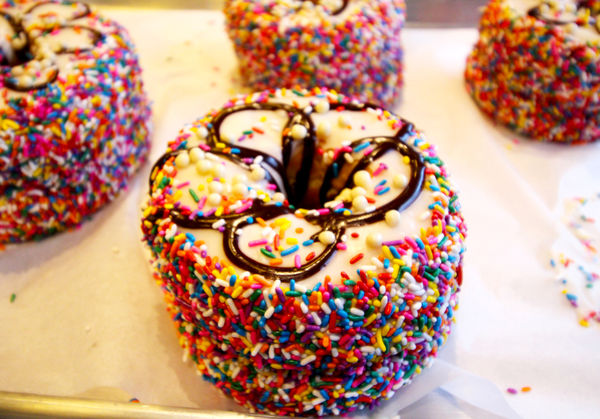 Giant Birthday Cake Donut
at Firecakes Donuts
Every time you try this donut you'll have an excuse to celebrate your birthday year-round. Rainbow sprinkles, delicious frosting, and chocolate swirls will have you celebrating at this cute little donut shop.